Amber & Sam
Sam had recently gone blind and has never seen his son with his new wife Amber. So when we saw that they were fundraising for their wedding in November on Facebook, we had no hesitation in offering our services for free so Sam would be able to hear his wedding day. Our friend at JJJ photography also offered his services so Amber could have photos of their special day.
We met with them in September, and instantly knew how much in love this couple were. Sam is such a fun loving and amazing young man with an astounding outlook on life, and was truley an inspiration. We talked about their wedding day, and listened to the jokes that were played upon Sam now he was blind.....We couldnt believe that such a young man, with so many health issues, was literally the life and sole of 'life'.....
So, the wedding day came, and they had their special day at Westcliffe Hotel.
Their chosen colour theme was Teal and silver and this looked amazing....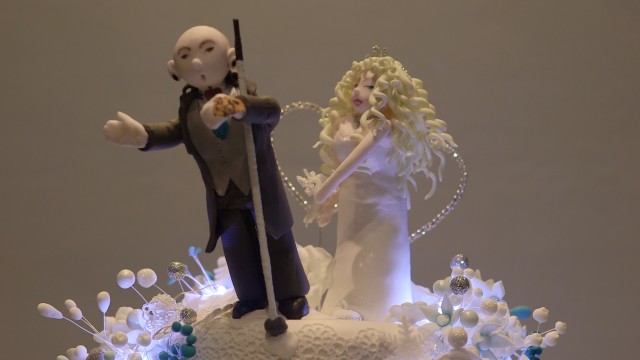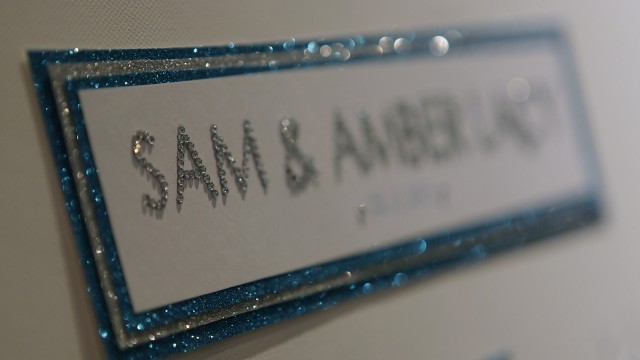 Amber and the bridesmaids arrived, and after a while, Amber walked down the aisle escorted by her father to make their vows to become the new Mr & Mrs Lacy....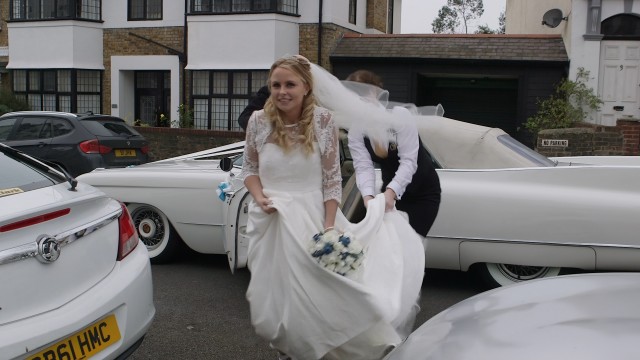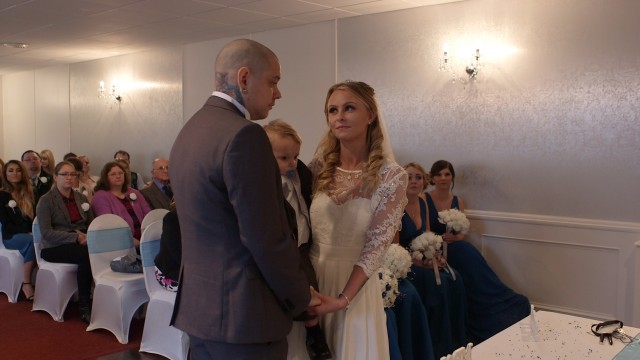 The ceremony was very moving and it was clear to all how much this couple were in love..
After signing the register, and walking back down the aisle to 'a thousand years' we took the couple outside very briefly for a few photos as the wind was very stong!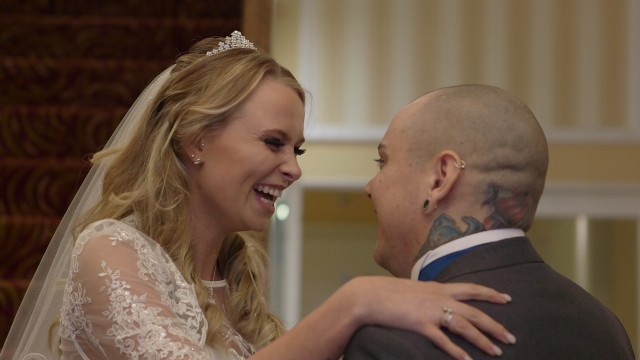 After the photos and before the speeches, Amber took Sam to their reception room and detailed how the room looked....The couple then cut into their amazing cake which was 'lit up' and looked great!!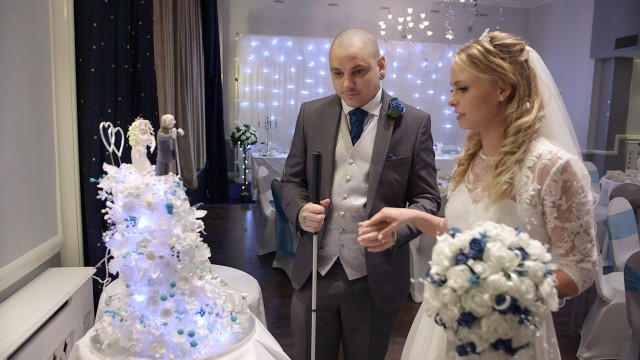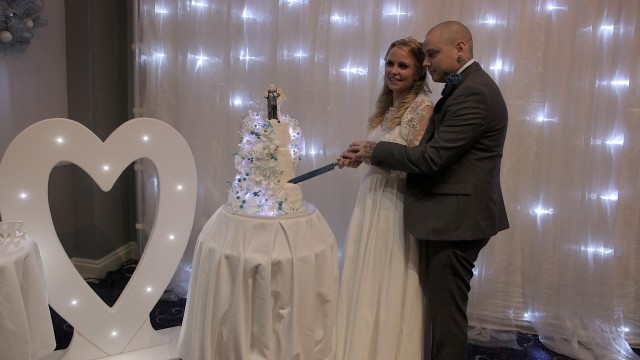 Sam & Amber then began their evening celebrations with their first dance to Ed Sheerans Tenerife Sea.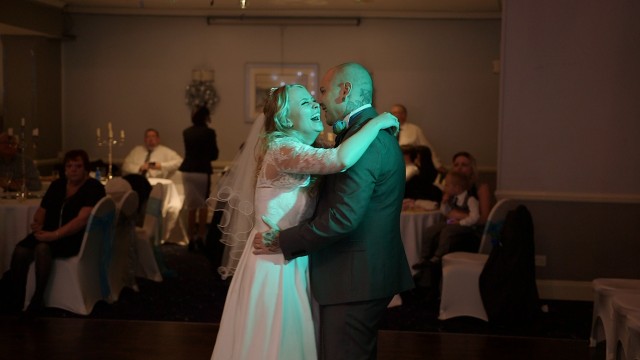 As their wedding videographer, we hope we have captured their special day in a way that Amber will enjoy watching and Sam wiill enjoy hearing, so together, they both can relive their wedding day.
We wish you love, happiness and laughter for your future together.....The new......Mr & Mrs Lacy!!!! :-) xxxxxxx