Bryony & Callum
A very hot and sunny day for Bryony and Callum at The London Golf Club, Kent.
It was our first time this year to this lovely venue, and the attention to detail was awesome!!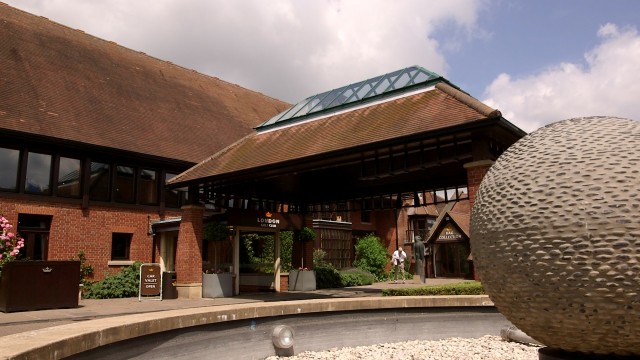 The groom arrived with his Best Man, Jamie, slightly nervous, but nethertheless excited for the big day......After the coach arrived with some of the guests, the Toastmaster ushered Callum and the 100+ guests inside in readiness for the bride to arrive with her Dad in an amazing vintage car....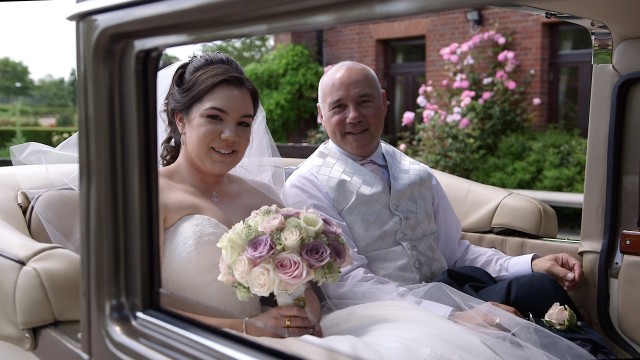 Bryony looked radiant in her wedding gown, and arrived with her 8 bridesmaids who wore beautiful soft pink dresses. Bryonys' bouquet was a stunning mix of cream, soft pink, and lilac roses which complimented the chosen colour theme beautifully.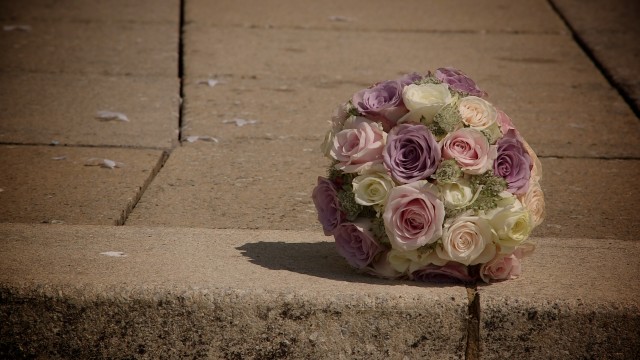 Bryony chose to walk down the aisle to Carrie Underwood, Mama's song - If you can, look it up and listen to the words - very moving! - Bryonys father passed her hand to her soon to be husband.......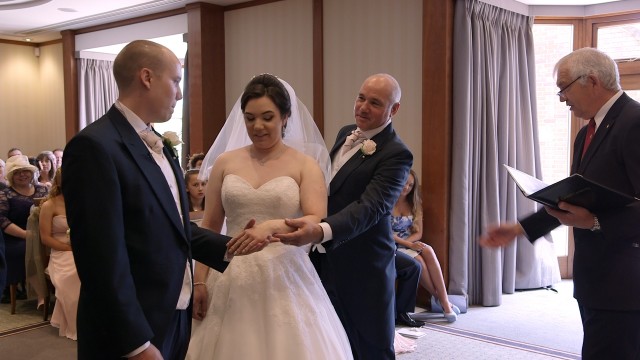 Bryony & Callum chose 2 readings, and after their vows, the newly married couple walked down the aisle to Natalie Coles - This Will Be.
Their photographer for the day was Steve Barber, with his partner Gemma.....A truely lovely pair and it was a pleasure to work alongside them......This was Steve in action....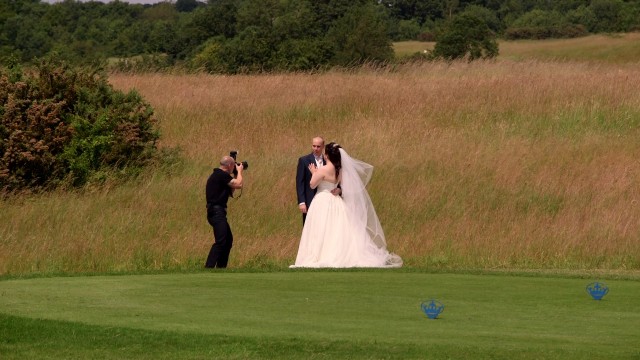 The grounds (if you can call it that on a golf course!) were perfect for a photographer and videographer!!!.....Long grasses, sunshine, open space for walking shots and of course GOLF BUGGIES!! - They came later on the day!!!!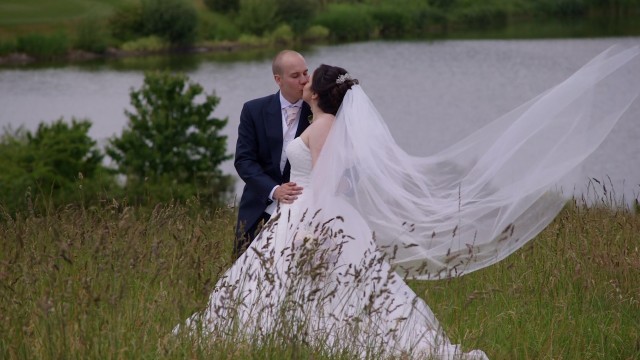 When all the 'romatic' and group shots were taken, it was time for the guests to be seated for the wedding breakfast. The room was decorated with tall vases with the same flowers as the bouquets and every place setting, menu & table plan were dressed in a gorgeous cream/mushroom colour ribbon and diamonte....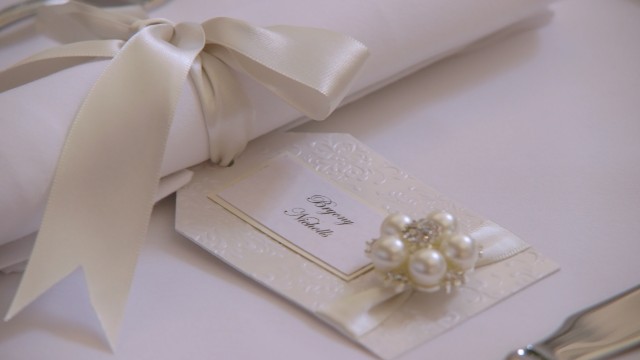 The speeches were amazing and heartfelt.....The groom was particularly nervous - but - it was just delivered perfectly and even brought a tear to our eyes!!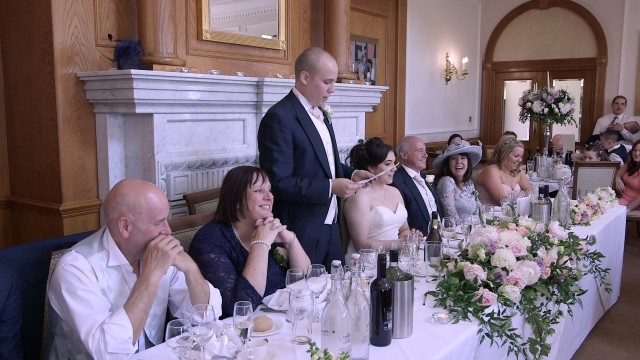 When the speeches were done, and their meal was washed down with some champagne, it was time for the buggie ride!!!!!
With the London Golf Club set in over 500 acres - your've got to try to make use of some it!! So here are a few shots we managed to get.....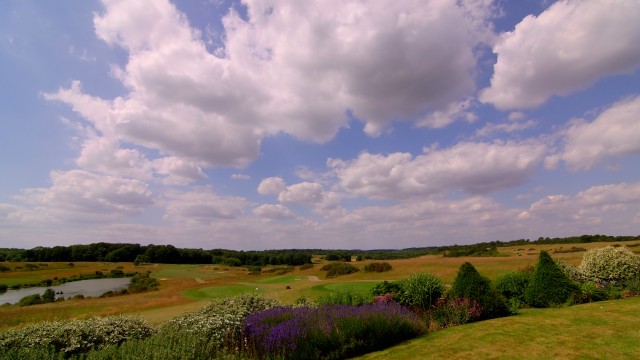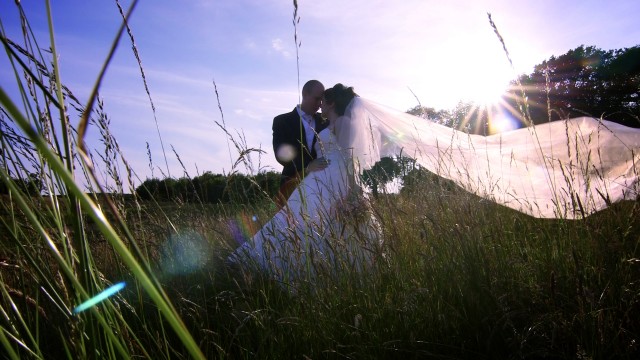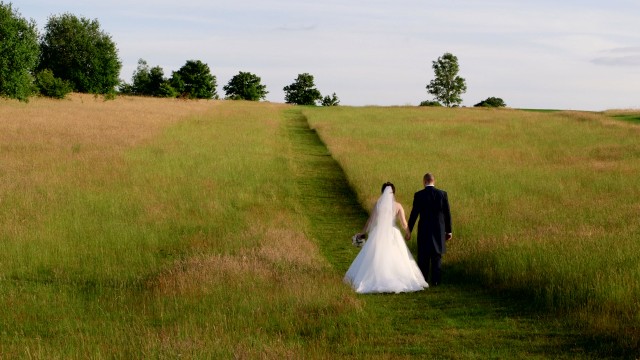 Although we could of stayed there all evening, we thought it best if the couple went back to their family and friends to cut their cake and throw the bouquet!!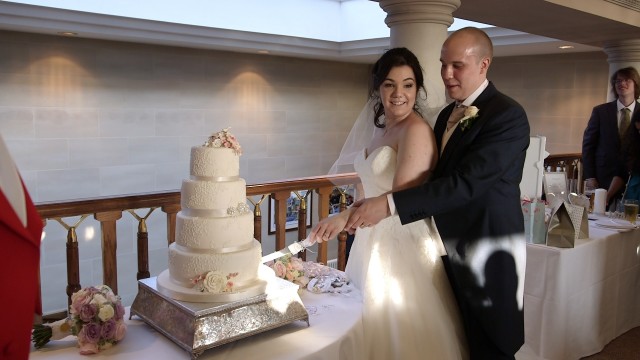 The bride and groom began their evening off with their first dance to Ed Sheeran, Thinking out loud, and we left them to continue there celebrations..... We wish you much love & happiness as the new Mr & Mrs Nicholls...