Carly & Will
We started the day off filming the bride and groom getting ready. Will was at his best mans house while Carly was at Top Meadow.
A very lively atmosphere and we instantly knew this was going to be a wedding day we wouldn't forget in a hurry!
The champagne and beers were flowing nicely (a little incident with one bottle!!!!) but none was wasted!!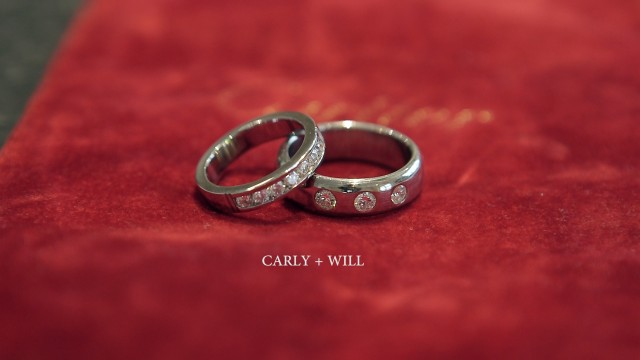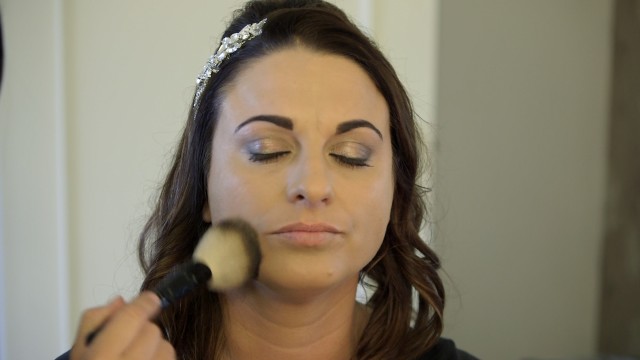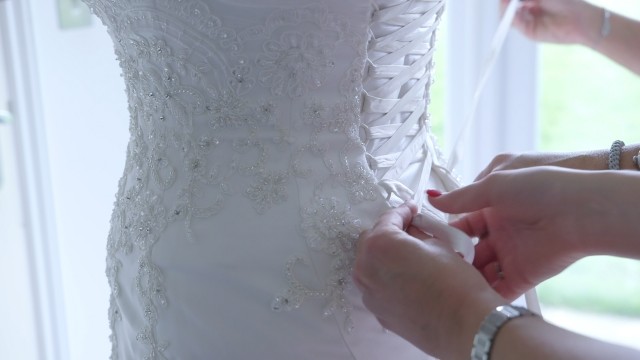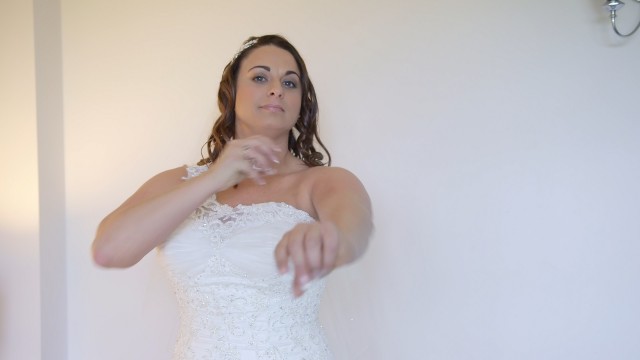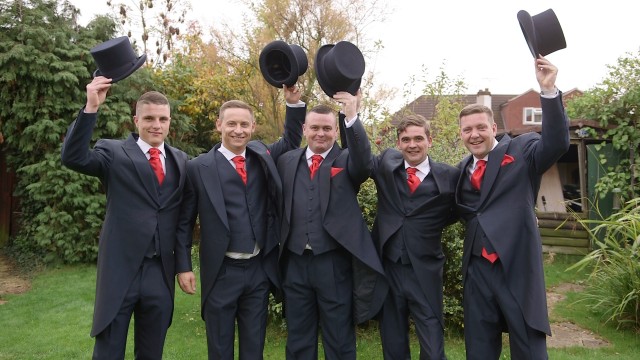 As the bride had some photos taken with their beautiful daughter and her mum and dad, Will made his grand entrance....by helicopter.......(Wills' best man had the opportunity to be a videographer for 15 minutes as we lent them our go pro so they could film their flight to Top Meadow)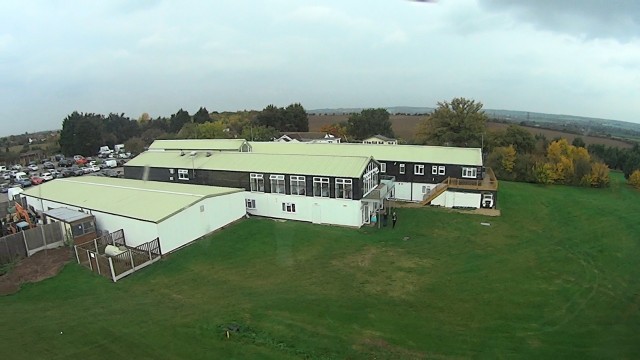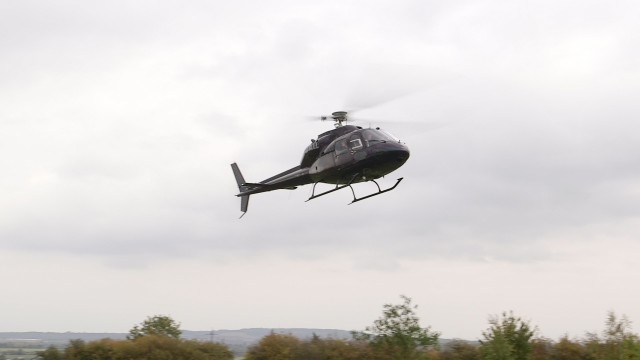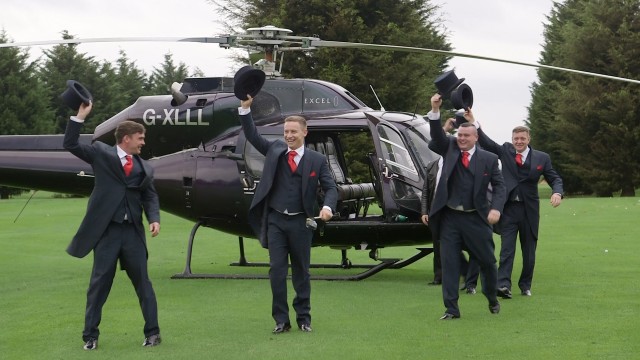 Carly was escorted by her father down the aisle to 'you are so beautiful by Joe Cocker'....as Will & Carly then made their vows to become the new Mr & Mrs Sampson.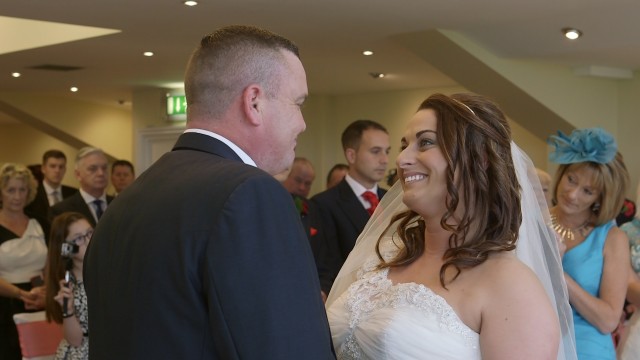 The newly married couple walked out to whitney Houstons I'll never stand alone.
The weather wasnt on our side at first, but we managed to eventually get outside to capture the group shot and some romantic ones of the lovely couple...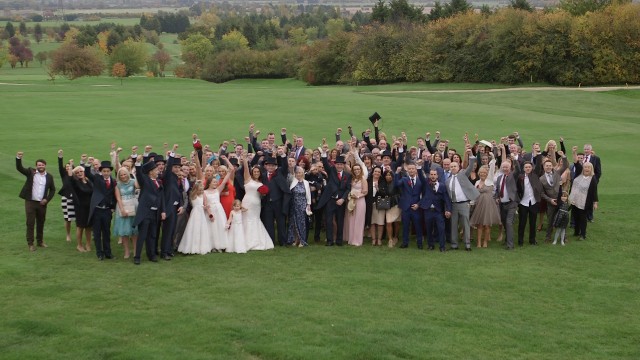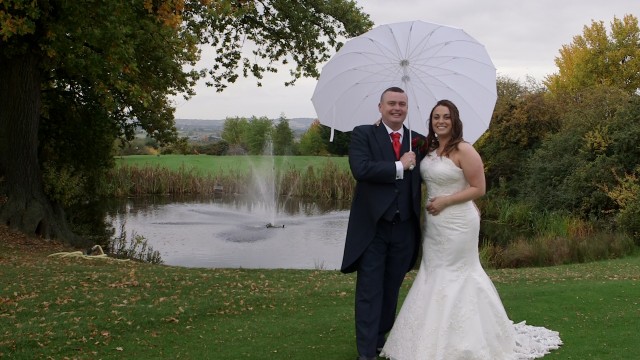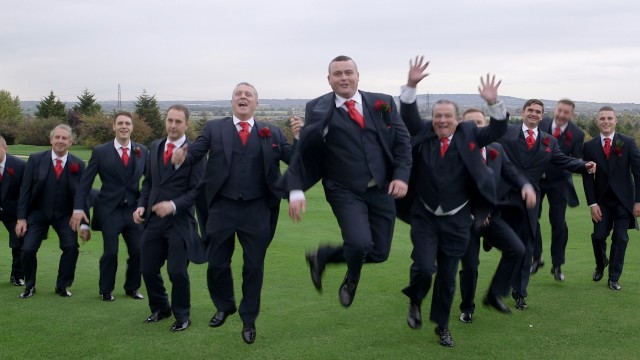 (We managed to take advantage of a couple of golfers equipment for the above shot - purely because the golf ball had just brushed past the photographers neck!!!! - phewwwww)
With over a 100 guests to be seated, they were kept amused with a magician....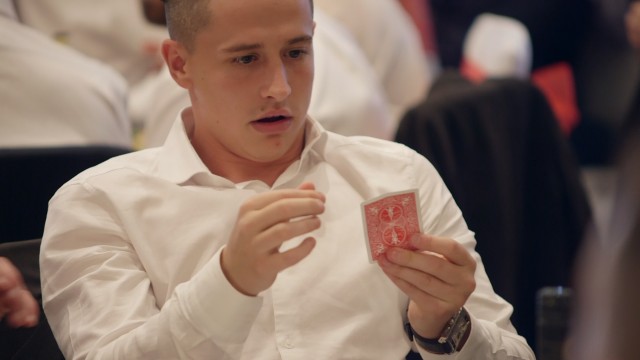 The speeches were made by Will, the two best men (well.....it was almost only to be made by one - the video expains!) and their daughter Jessica.....A very moving speech she made too - Well done!
Cutting of the cake, first dances with Carly & Dad then Carly & Will and a marryoke photobooth.. set off the evening......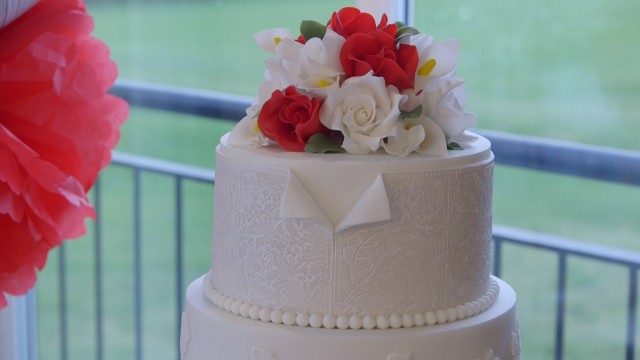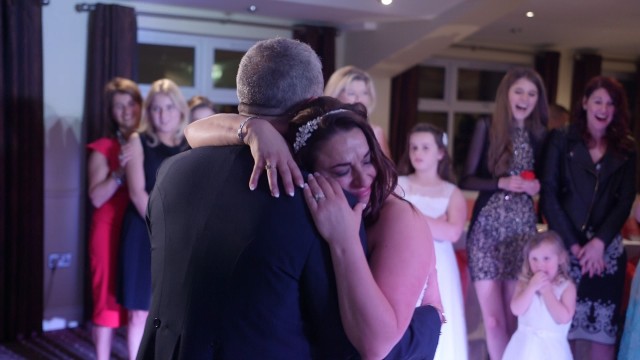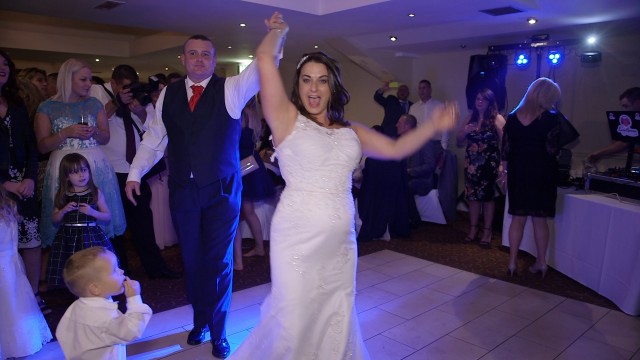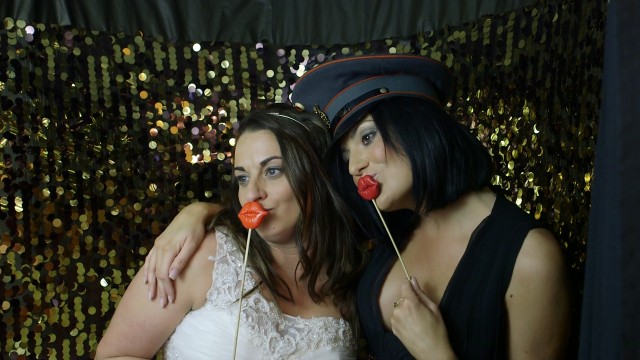 And what an evening it was!! The dance floor was overflowing....and loved the pink flamingoes!!!!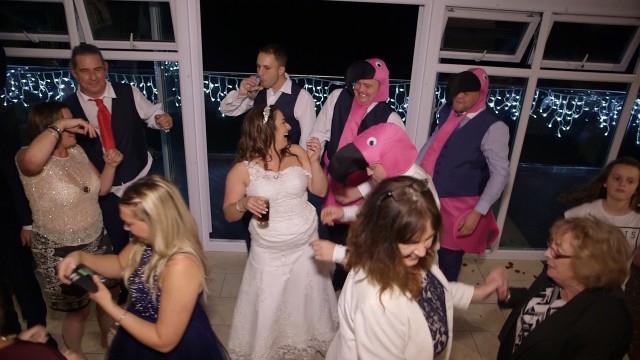 We wish Carly, Will & Jessica all the very best for the future filled we Love, Laughter and Happiness.