Gemma & Mark
We began filming Gemma's preparations at Pontlands Park Hotel. It was all very calm with 'excitement' in the air.
Gemma & Mark's colour theme was soft pink which suited the bridesmaid beautifully and the flowers were gorgeous!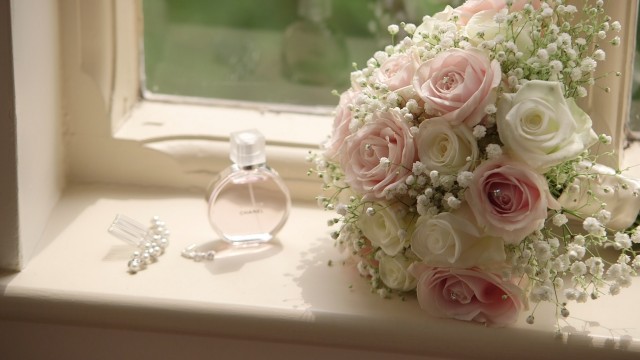 The morning went very quickly and it was soon time for the bride to wear her amazing lace wedding gown.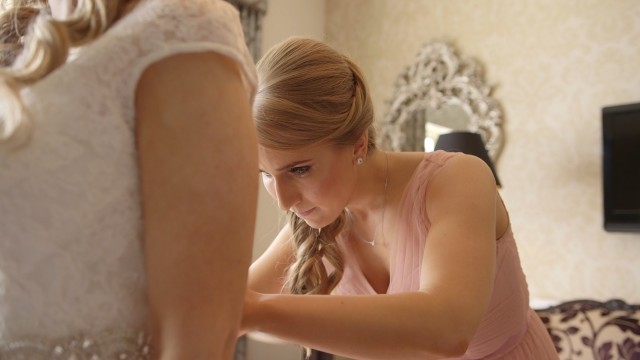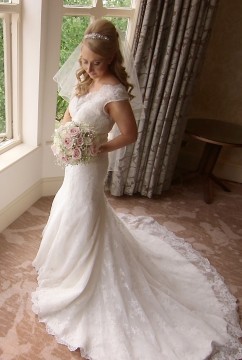 After Gemma's father had seen her as a 'bride' we made our way onto Three Rivers. Mark and his Groomsmen were already there and the nervous Groom gave a message to his future wife before everyone was then seated to await the arrival of the bride...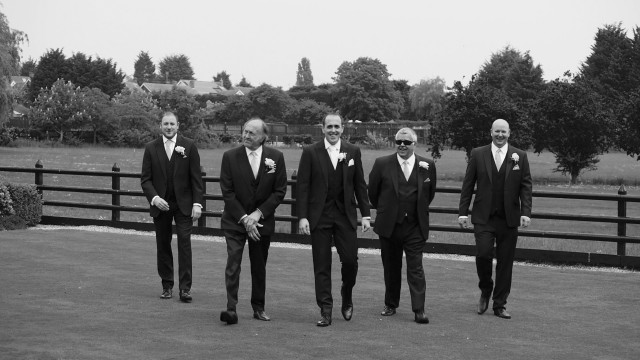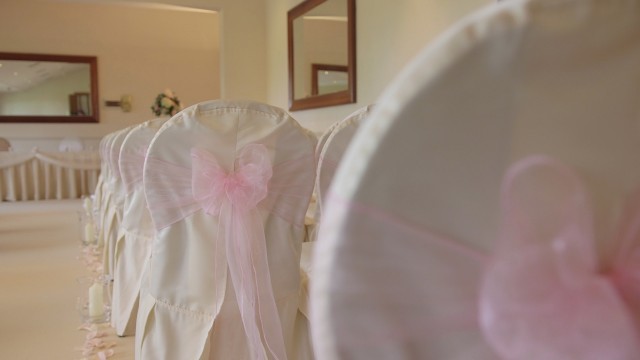 .
After Gemma and Mark made their vows to become the new Mr & Mrs Conduit , we took the couple off for some photos alongside Tracy from More than Words. The grounds are quite stunning at Three Rivers and the bridge and fountain certainly give a beautiful back drop.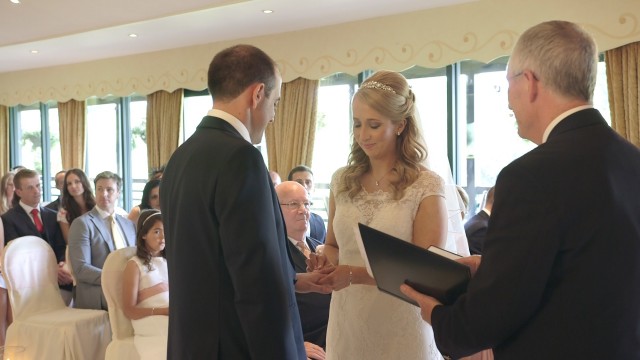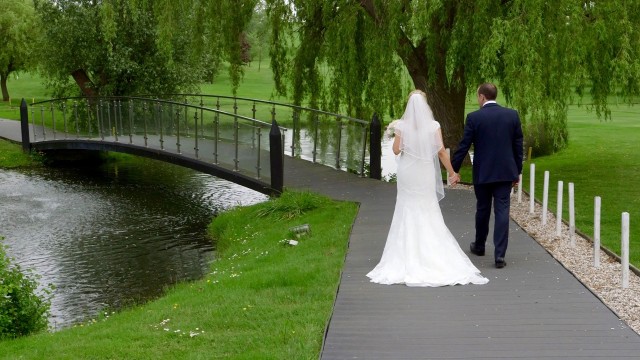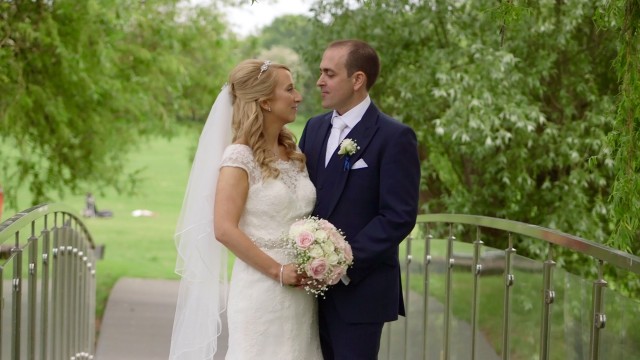 After the photos, the couple greated their guests into their reception. As always, Three Rivers dressed the room beautifully. A twinkly lit backdrop behind the top table complimented the look..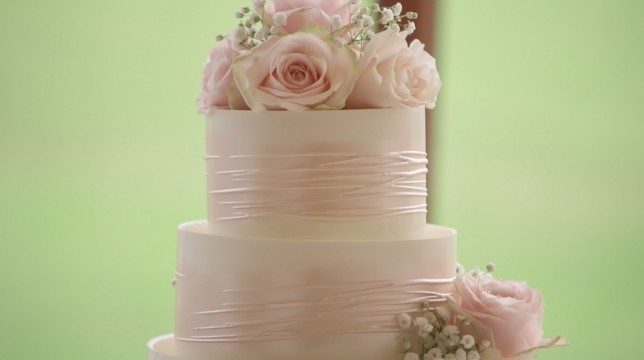 Nick ensured that everything ran smoothly and all members of staff were very attentive. After the wedding breakfast and speeches, Nick arranged for us to have some golf buggys so we could get some amazing shots in the grounds as the sun was getting low..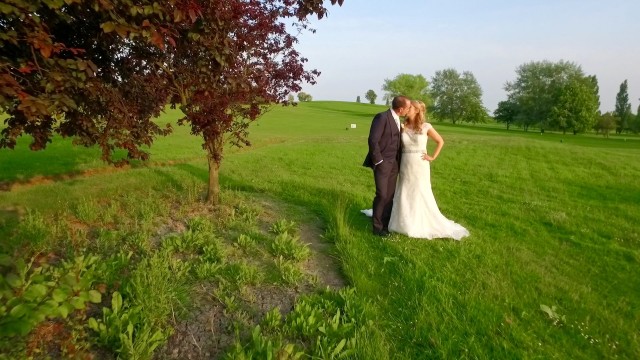 DJ Nick had a fab dance floor set up and arranged a 'dance in the clouds' for Gemma & Marks' first dance to 'a thousand years' .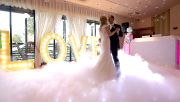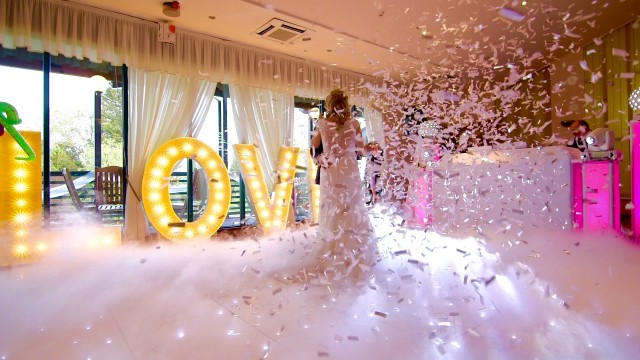 A truely lovely wedding and a lovely couple. Thank you for letting us be your wedding videographer for your special day.