Grace & Tom
A stunning wedding reception at Friern Manor following Grace and Tom's church wedding in Leigh-on-Sea.
A gloriously sunny day on the 7th April began at the couples homes in Leigh-on-sea to capture the preparations. It was all very calm but the excitement was certainly in the air!
We then went onto The Lady of Lourdes Church near the High Street for Grace & Tom's wedding ceremony. It was a truely moving ceremony which included the local school children singing the hymns, and a couple of solos which gave you goosebumps!
Photographer for their day was Mark from Lindrums, so after capturing some shots at the church and on their bus which they had hired for their guests, it was onto Friern Manor, Dunton, for the wedding reception.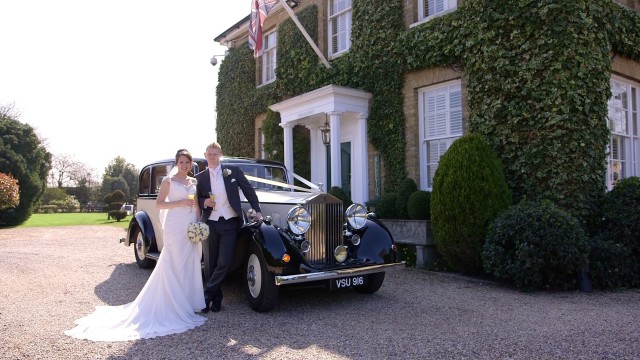 A magician was entertaining the guests while the couple had some photos taken and the amazing canapes that Friern Manor offer were going down a treat!
Speeches were after their Champagne Chicken meal which continued the sentimental and touching theme that was seen earlier at their ceremony.
After the speeches the couple were taken outside for a few more photos just as the sun was beginning to set.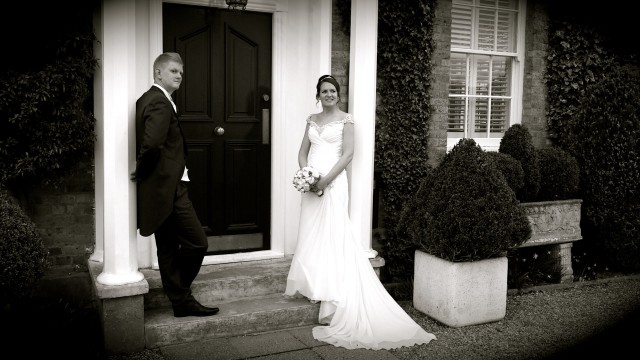 We also managed to get some very entertaining messages which they will see on their wedding video, while the couple were greeting their evening guests.
After the room was changed around, Grace & Tom cut into their beautiful 5 tier wedding cake and danced their 'first dance' to Aerosmith, Don't wanna miss a thing..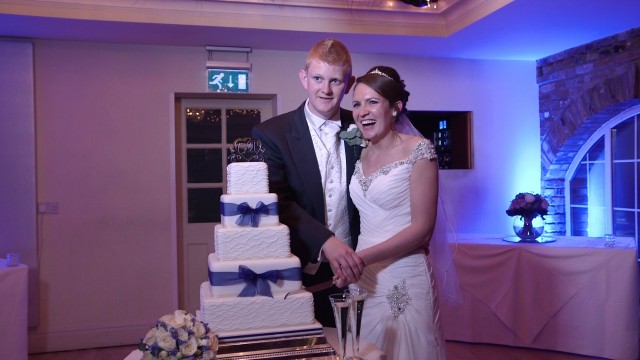 We stayed to capture the evening dancing and there was a surprise dance from the bride and the girls...They did a great job!!
Our time finally finished late into the evening and we left the lovely couple twisting the night away! :-)