Helen & Simon
Arriving at the Holy Trinity church in Rayleigh, it was a perfect setting for a glorious spring wedding. Daffodils were in full bloom and the sun was shining.
The Groom, Simon arrived with his Best Man Jon, and the ushers and completed the finer details in the church before the guests started to arrive.
The bridesmaids, Kelly, Caroline, Emma and Claire along with the 2 flower girls, Jessica and Lily arrived wearing a delicate shade of pink shortly followed by the bride, Helen, who was in a fabulous vintage car and was escorted by her father.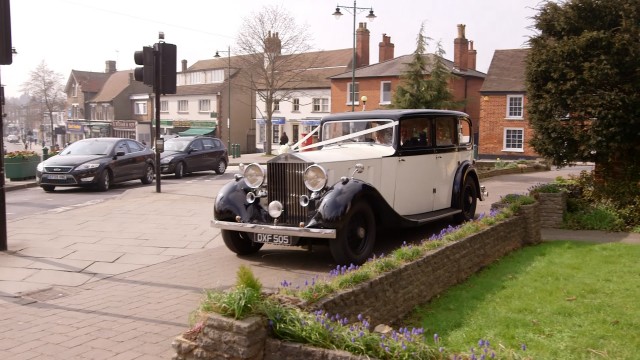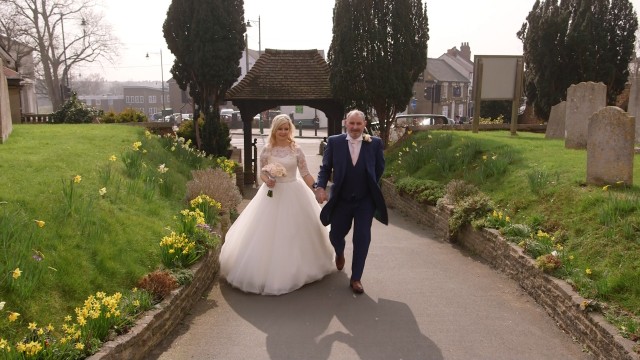 During the ceremony, there was a slight 'hic-up!' just before Helens' father gave her hand to Simon..But that was quickly forgotton as Helen & Simon made their vows to become the new Mr & Mrs Hawkins.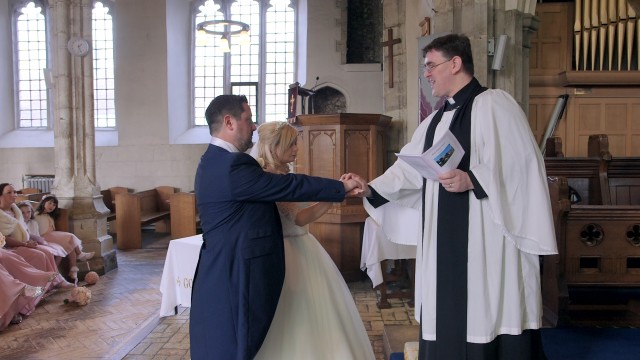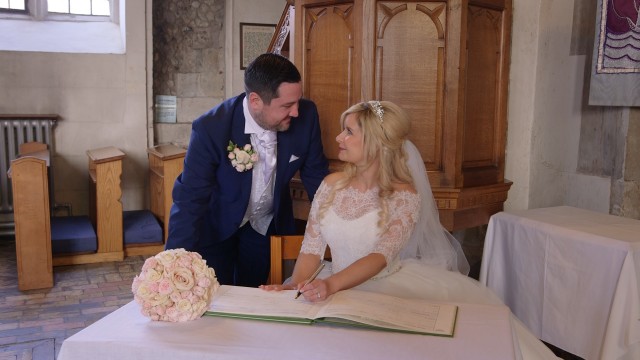 After the ceremony and a fabulous readng by Simons' father, the newly married couple made their way down the aisle for a few photos outside the church by John from Lindrums.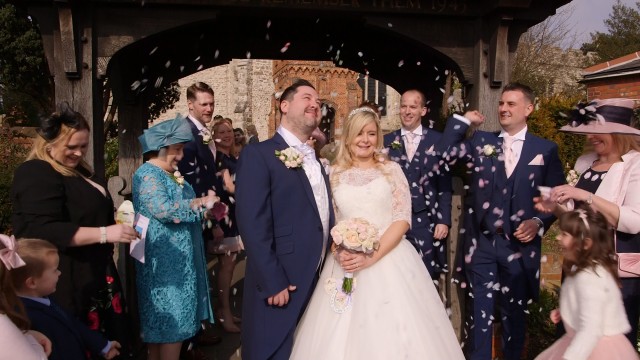 Helen and Simon then made their way onto Friern Manor where welcome drinks were waiting for them.
While canapes were being served the guests mingled and we took the bride and groom for a few romantic shots in the fabulous grounds of Friern Manor.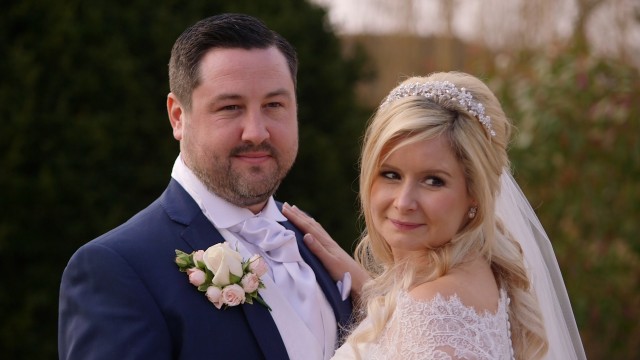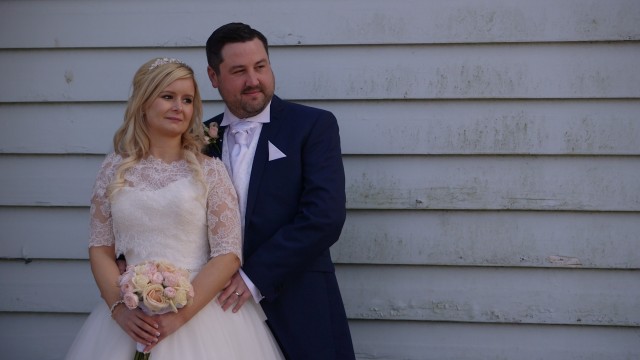 how cute are these two!!
The guests were seated to enjoy a glorious three course meal which was then followed by the speeches, from the father of bride, Simon, Jon and the grooms father. (ps. Huge congratulations!!)
After the speeches we briefly took the couple off for a few more photos before the evening guests arrived....Helen & Simon then cut into their 3 tier wedding cake..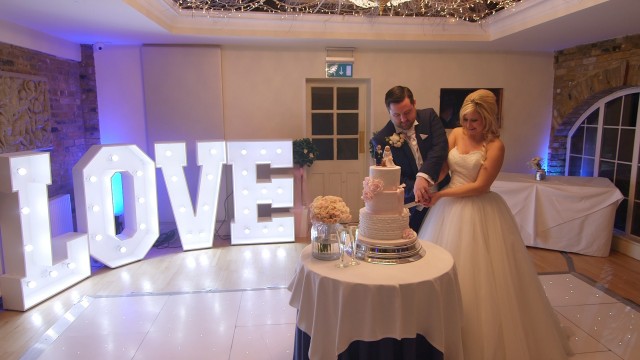 The couple then began the evening with their first dance to 'Everything' by Michael Buble before enjoying the rest of the night with a caricature and a photo booth...
We would like to wish Mr & Mrs Hawkins all the very best for their future and thank you for choosing us as your videography for wedding service and many congratulations also! x