Jade & Lewis
We love going to Stock Brook to film weddings... Its set on the outskirts of the pretty village of Stock, this Lutyen designed and inspired manor house enjoys space and breathtaking views over the 27 hole golf course and Essex countryside.
We began filming Jade getting ready at Stock Brook Manor along with her two bridesmaids. Jade was extremely calm and the atmosphere was all very relaxed but still there was excitement in the air for the day ahead.
Meanwhile, Lewis was also getting ready at Stock Brook so we asked if he would like to give a message to his future wife..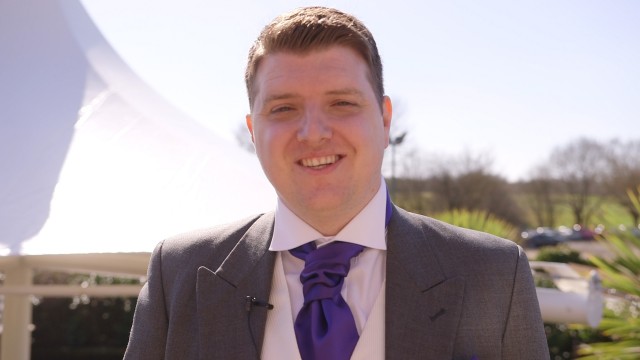 Once Jade and her Bridemaids, Sarah & Leanne were in their dresses, we captured the beautiful moment when Dad came into the room to see his beautiful daughter in her wedding gown..
Lewis was waiting patiently alongside his best men, Louis & Ryan as the ceremony was about to begin in The Garden Room....The curtains opened.....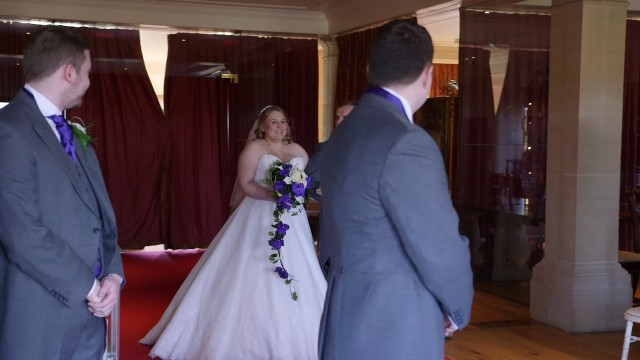 Jade & Lewis made their vows to become the new Mr & Mrs Bratton witnessed by their friends, family and their two sons.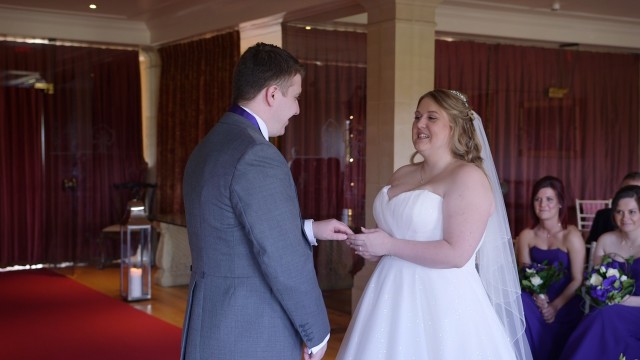 After the ceremony we took the couple off for their romantic shots alongside Simon from Flare Factor.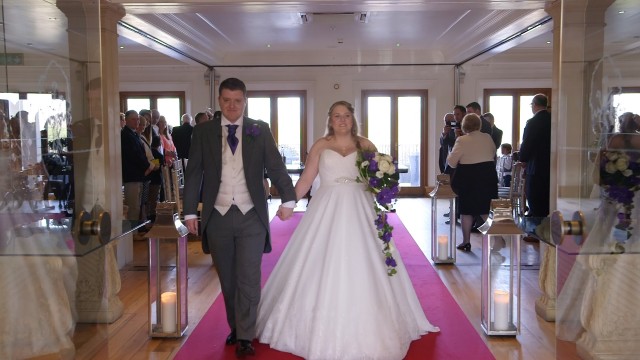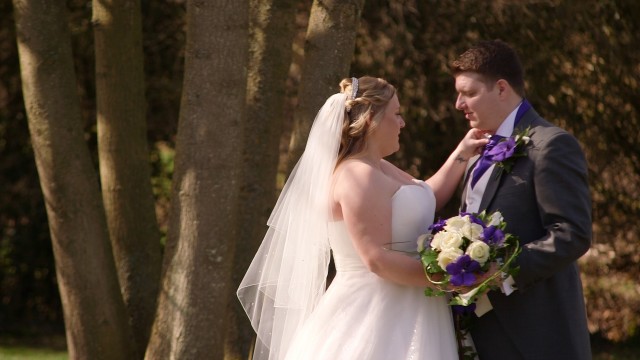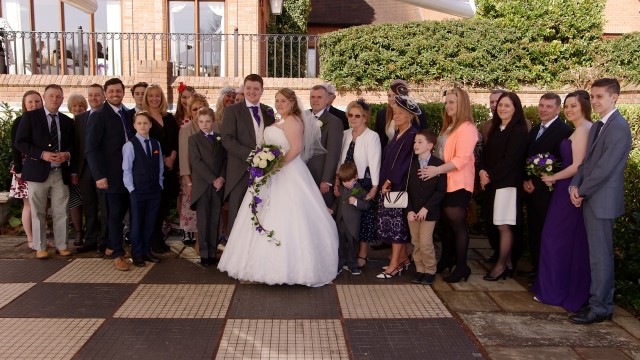 After the photos the guests were called in to be seated in The Rosewood Suite. As always, the room was beautifully decorated with the couples colour theme of deep purple.
The speeches were after the meal, and these were made by the brides father, Lewis, and the two best men... However...not only was there a speech from the brides father, there was also a song!! Something only a wedding videographer can capture...and the couple and enjoy forever!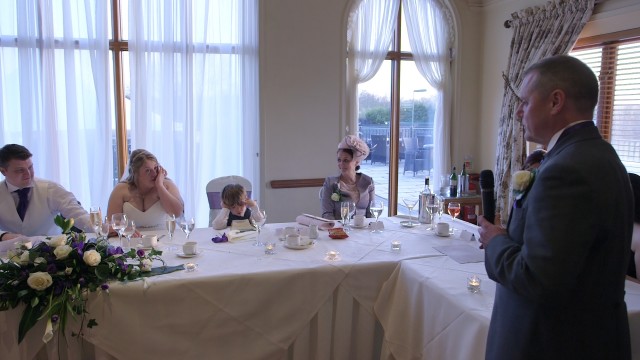 The room was later changed around ready for the evening and for Jade and Lewis to cut into their amazing four tier wedding cake.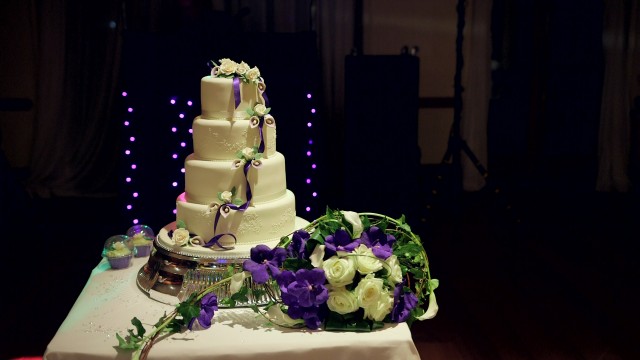 The evening began with their first dance to Rod Stewert - The way you look tonight....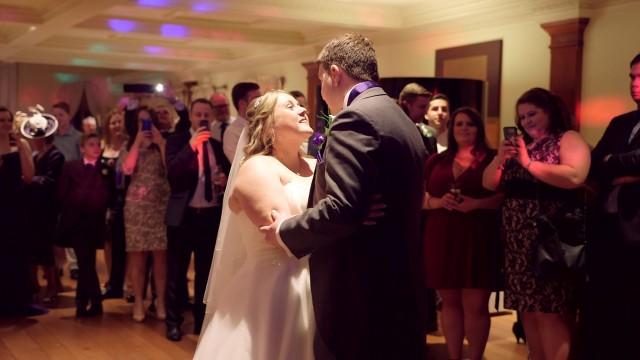 We wish Jade and Lewis, along with their two sons, all the very best for the future together..May you all have love, happiness and laughter.