Joanne & Keiran
Arriving at the Fennes to capture the bride, Joanne, getting ready, there is always a little nervousness when you haven't met the bride and groom before.... However, Joanne along with her bridesmaids Charlotte, Kim, Maria & Louise were such a lovely bunch and we knew as soon as Joanne opened her gift from her husband to be Keiran, that this was going to be a fairytale wedding day.
We wasnt wrong! Joanne had choosen a wedding gown from the 'Princess' line and the table plans were named with Disney characters...A few more surprises a bit later on!!......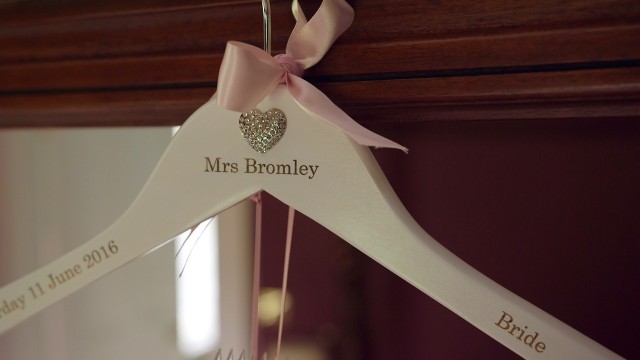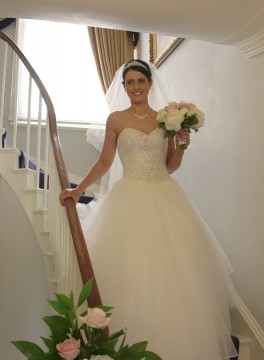 Keiran along with his best man Christopher, was awaiting his bride at the church of St Marys. To continue with the fairytale theme, Joanne arrived at the church in a carriage fit for a princess!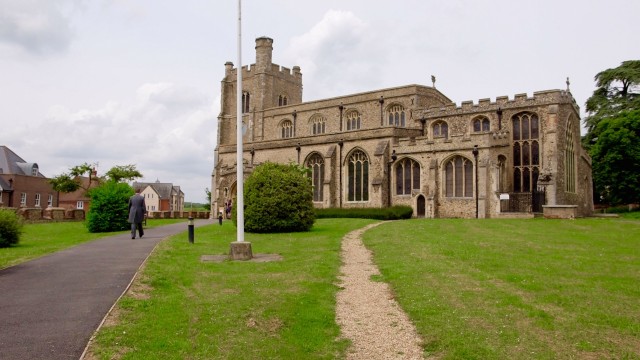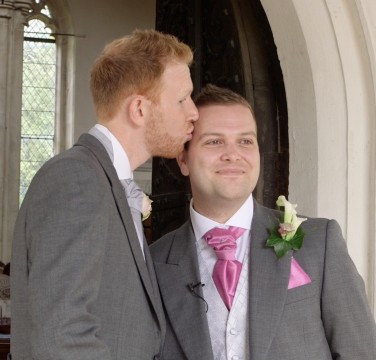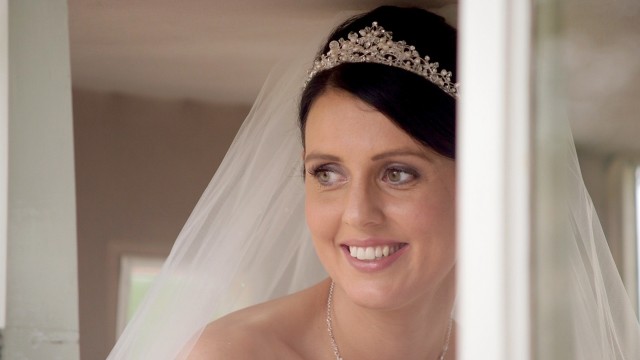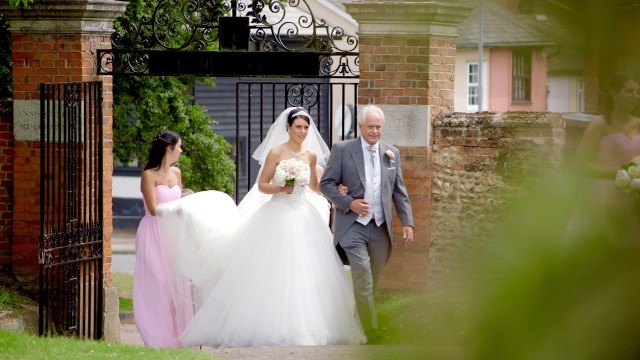 Now for something that we have NEVER seen before while filming a wedding...(Actually... a couple of things...)
Firstly was capturing this look of the bride!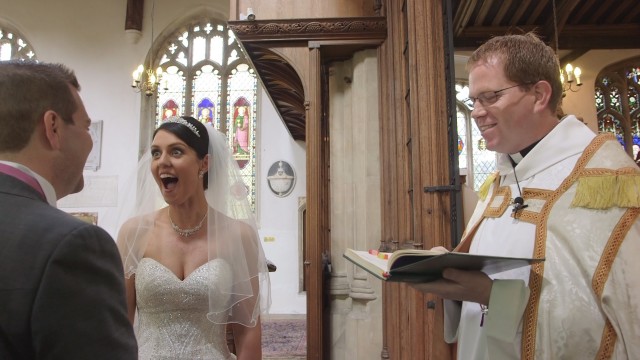 Have a look closely at the rings that are about to be blessed!.........Yes.....They ARE haribos!
The vicar has to be one of the loveliest we have ever met and really made Joanne and Keirans wedding ceremony personal and, can we say......funny!?
The other quite rare event for us to film during the ceremony was the sermon with a difference. It was a song, sung by the vicar...Not easy to sing 'when you wish upon a star' but he managed to get that high note at the end very well!!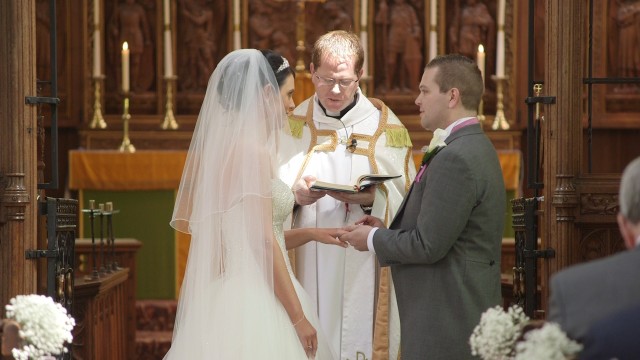 After the ceremony, the couple had a few photos outside the church (alongside David Islip and his wife Sandra) before making our way to The Fennes.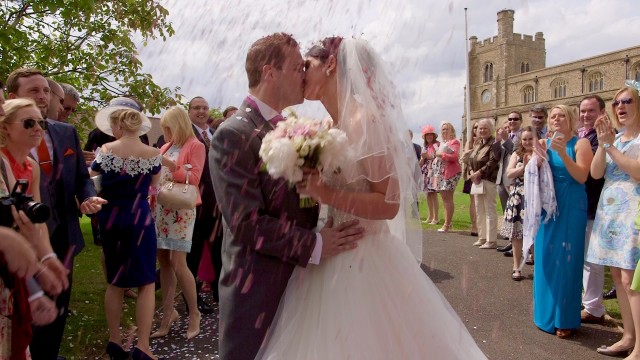 A string quartet was playing under the gazebo, and the champagne and canapes were flowing.
We always enjoy filming at this venue as its so very well run and there are so many photo opportunities whether its sunny or raining. Today the sun was out and it really was just 'perfect'.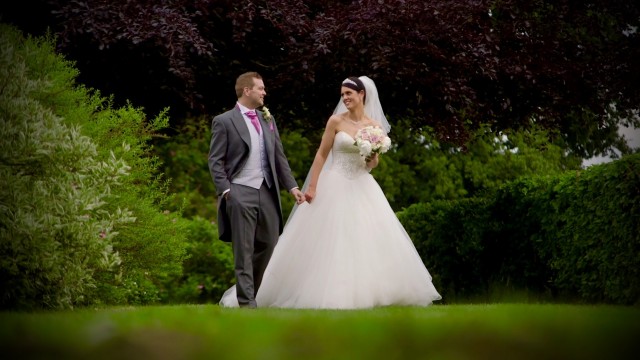 The marquee was beautifully dressed with baby pinks and the flowers and cake looked amazing..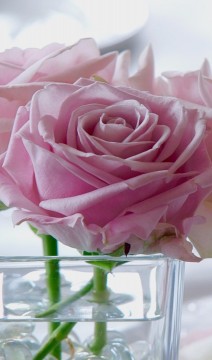 The speeches were fab! Very moving from the groom, then extremely entertaining from the best man...with some help from the ushers with props and some rather embarrassing photos!! The wedding film will explain all!
The couple began the evening with their first dance to endless love followed by fireworks later on the evening...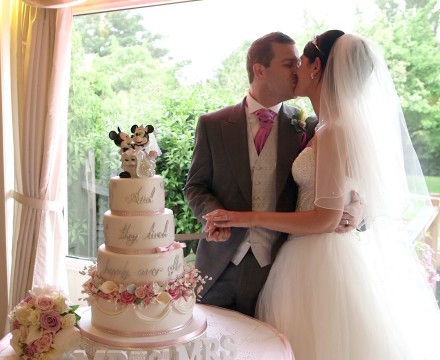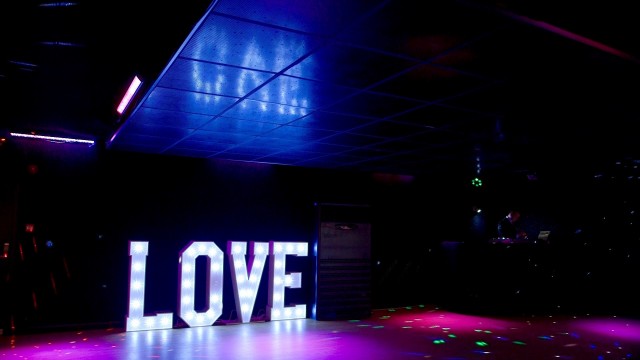 Got to say, absolutely love this shot!!!!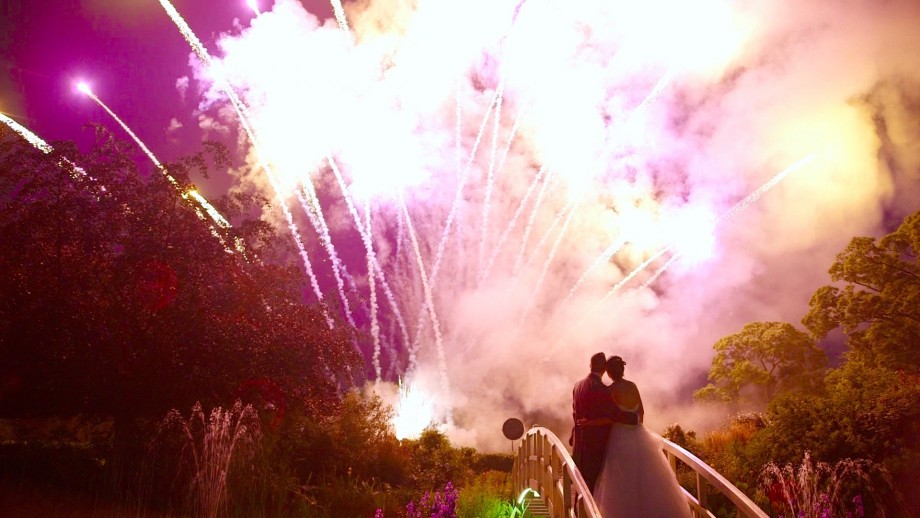 Thank you so very much for letting us be your wedding videographer. It was a privilege to share your special day with you and your amazing friends and family.