Lauren & Oliver
We began filming both the Bride and Grooms preparations. Lauren was at her parents home along with her bridesmaids Sadie, Lydia, Harriet & Anna and Laurens gorgeous little dog Raffatry - Who even wore a bow tie for the event!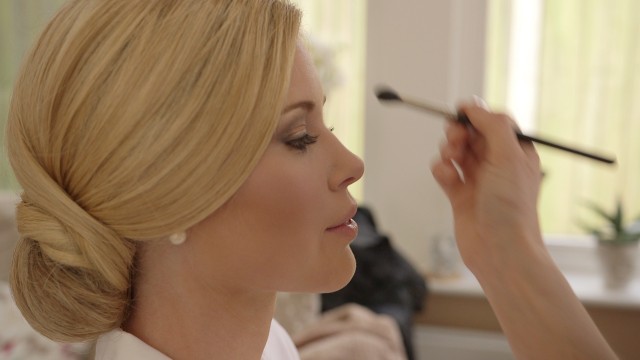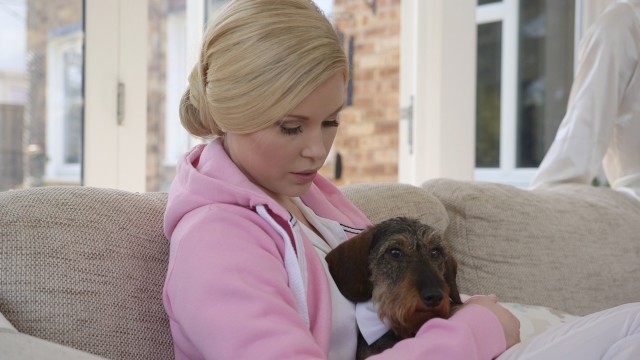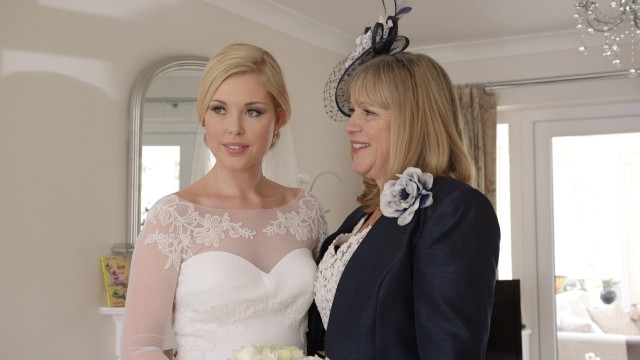 Meanwhile Oliver was at Mulberry House with his father and best man Max.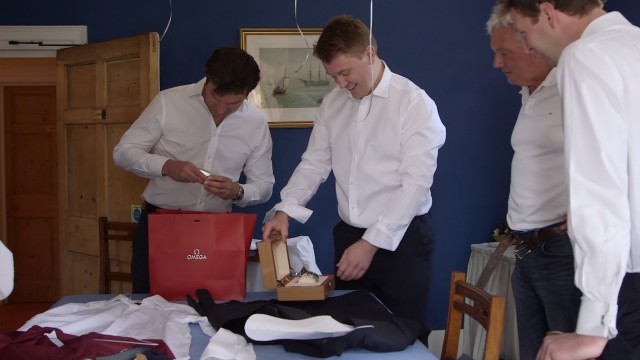 The bride arrived at the church in the couples Porshe as she was then escorted down the aisle by her father..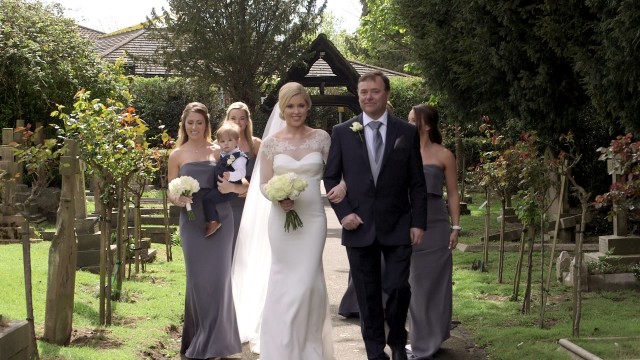 After the ceremony, Lauren & Oliver had some photos taken outside the church before driving themselves to their reception..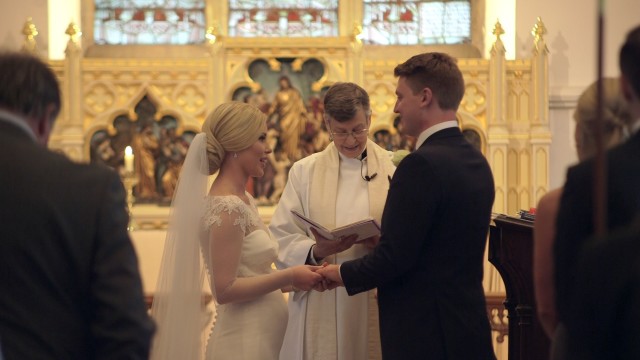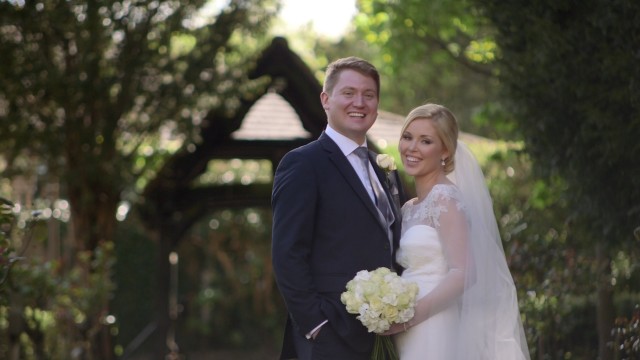 Once at Mulberry House, we met up with our Drone Operator who had been taking some shots of the venue before anyone had arrived...The results were amazing.....(Montage online soon)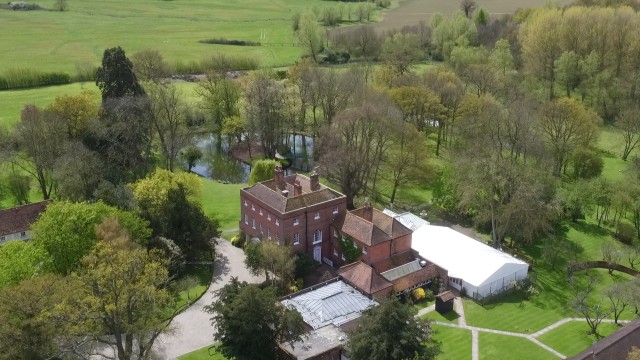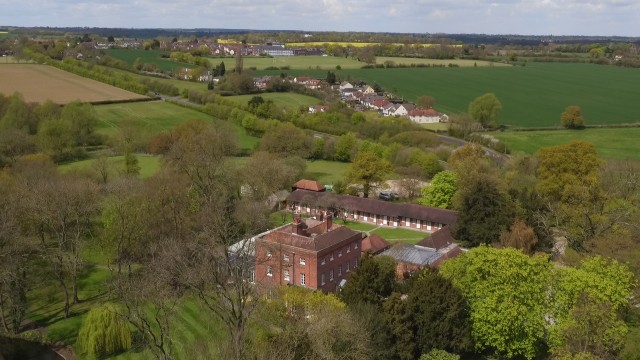 The couple had their groups shots taken and were then taken off to make the most of the stunning grounds that Mulberry House has to offer, alongside their photographer, Mark from Expressions Photography. We even took some photos with their little dog as this is a dog friendly venue!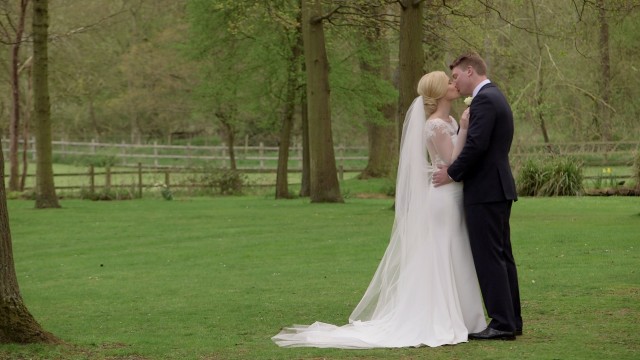 The guests were seated in the beautifully dressed marque with the stunning wedding cake (made by Lauren) taking centre stage..
After the speeches the guests were moved outside where the couple chose for everyone to let off some white balloons...The footage that the Ariel camera captured was fabulous!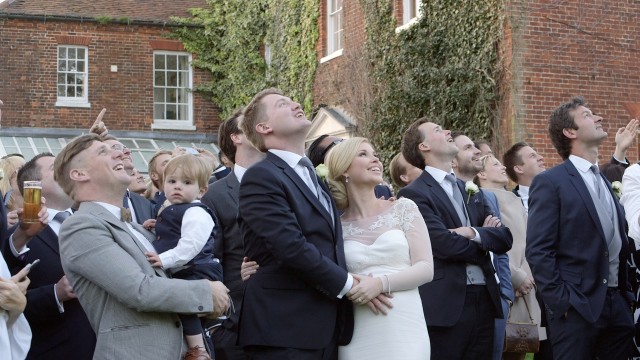 We took a few more photos as the sun always seems to set beautifully at this venue !!) before heading inside for the bride and groom to cut their cake.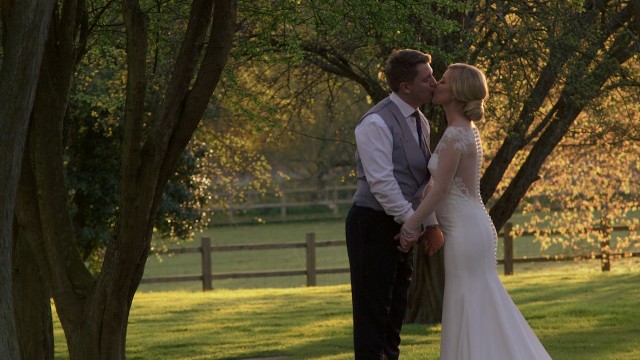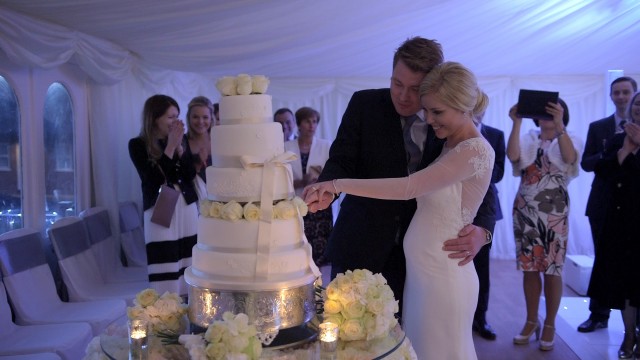 Lauren and Oliver had their first dance to...'Shut up and Dance' by Walk the moon....Then the evening party began with even Raffatry joining in on the dance floor!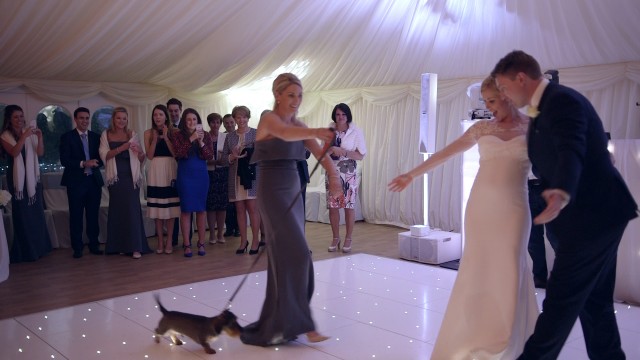 We wish Lauren and Oliver alll the very best for the future and look forward to hearing the news in July!
Thank you for choosing us to be your wedding videography service.