Maria & Nafees
We started the day filming the Bride & Grooms preparations. Maria chose to get ready with her bridesmaids at her parents home while Naf and the Groomsmen were getting ready at The Manor Hotel, Rainham.
Both were all very calm and it was quite a fun atmosphere with the Bride and her Mum all having a sing- a-long and dance! :)
Maria chose a beautiful Ivory gown with stunning delicate accessories and some 'Jimmy Choos!!'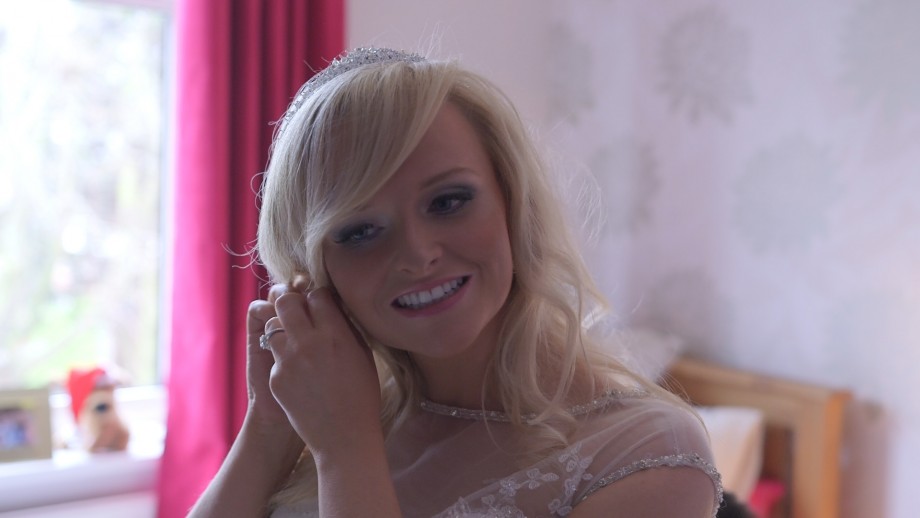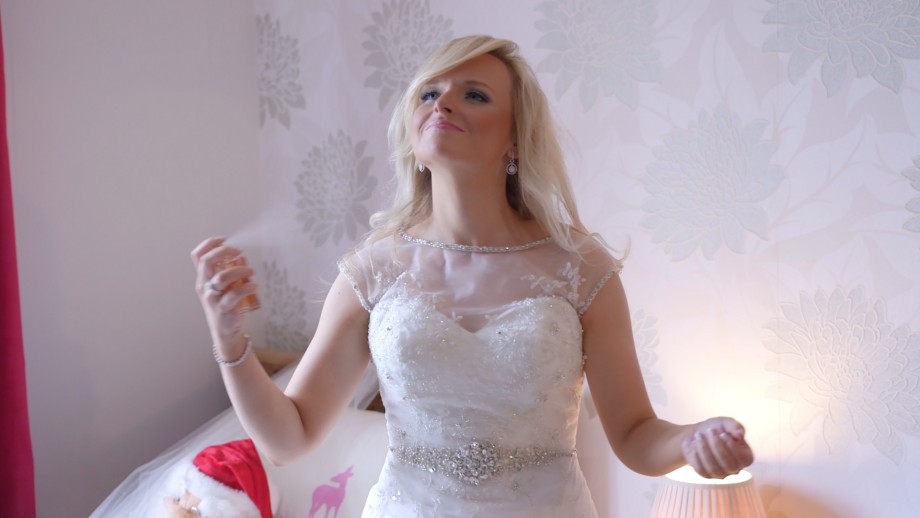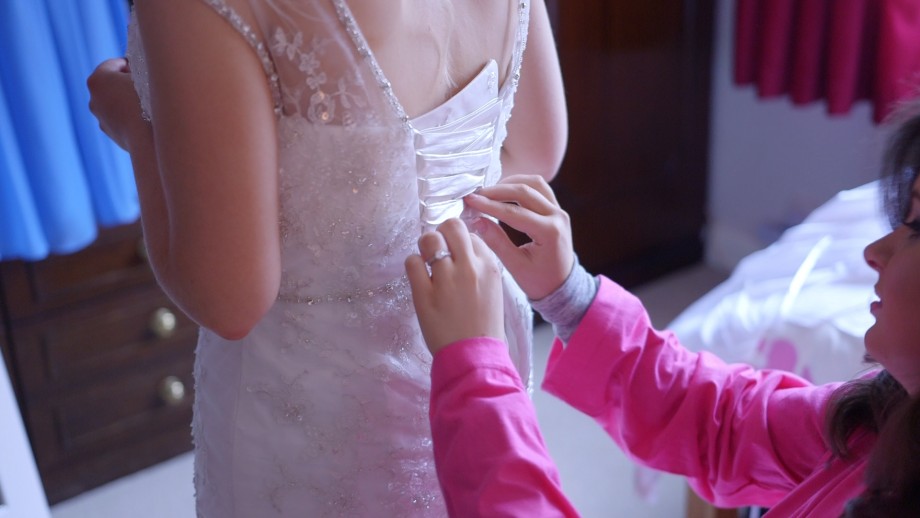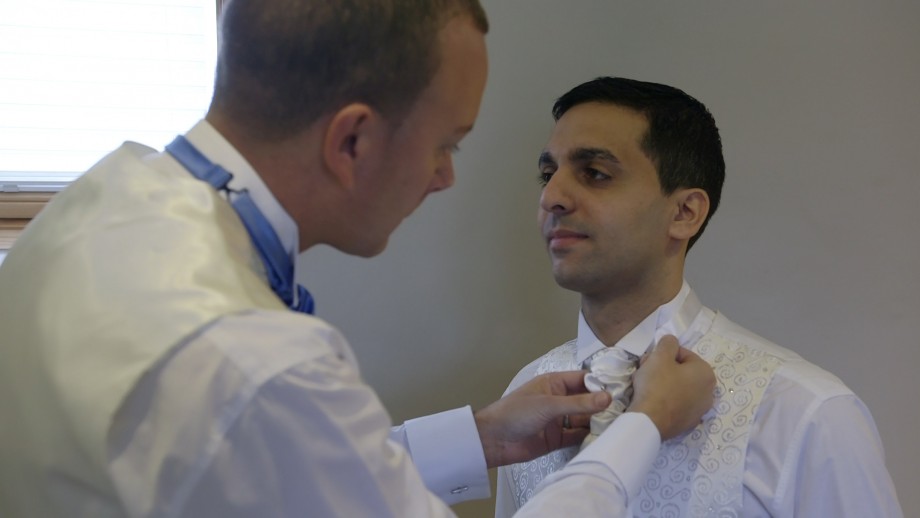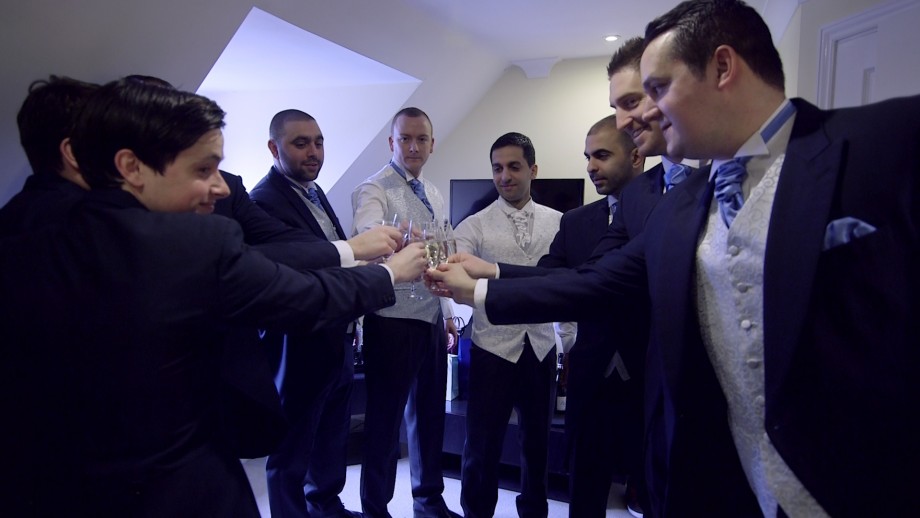 After the preps, we made our way onto St Marys Catholic Church, Hornchurch. the Guys arrived in a 'party bus' (as did the bridesmaids) and the bride arrived in beautiful Rolls Royce.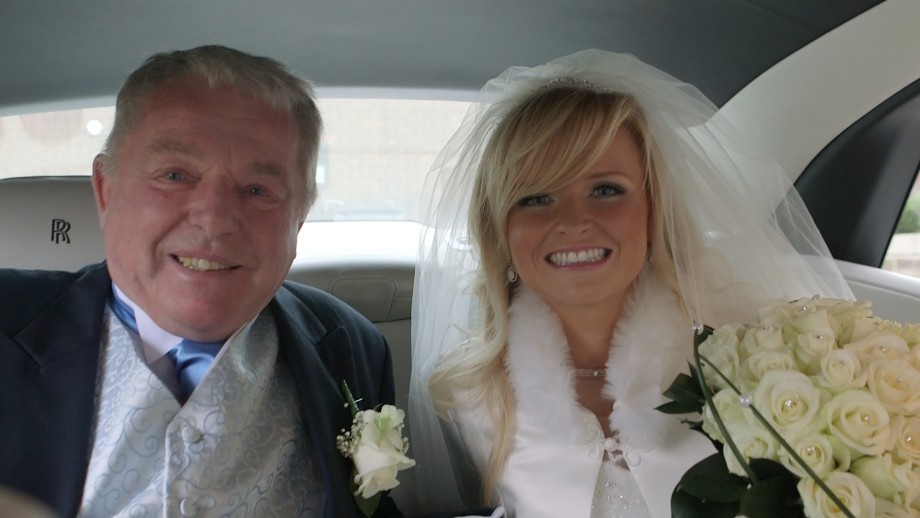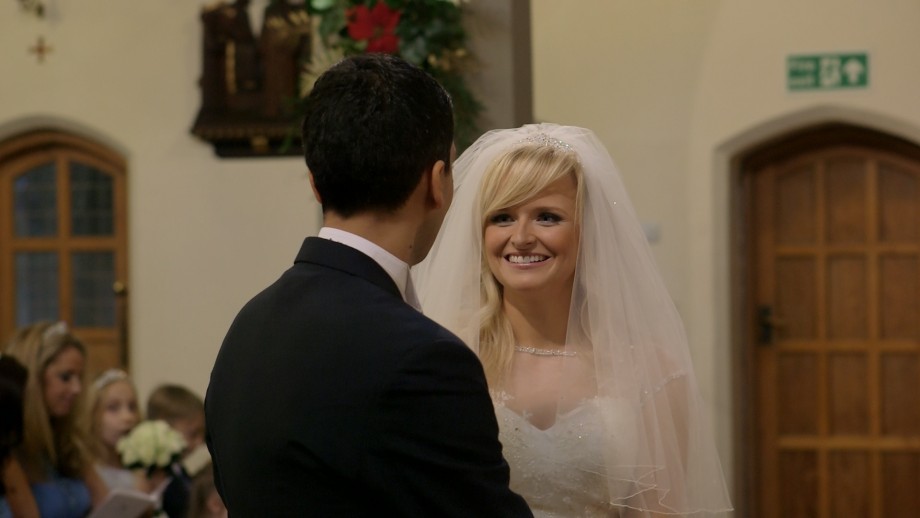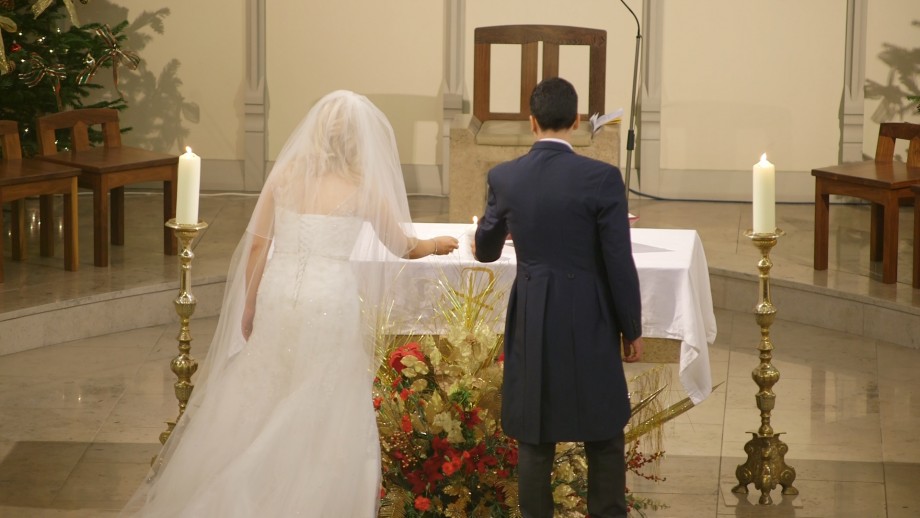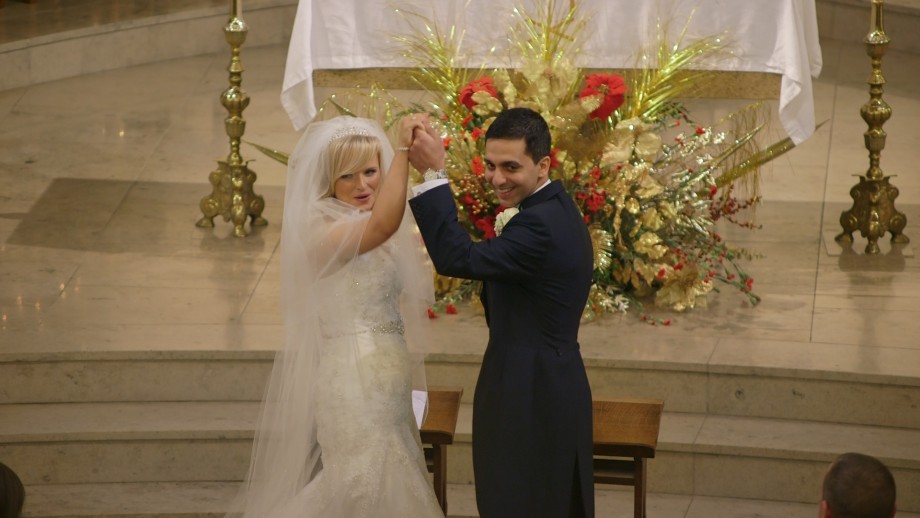 After the ceremony and the couple were given a framed certificate from the Pope (!), we took some photos inside the church as the weather wasn't on our side alongside 'Sues special days'...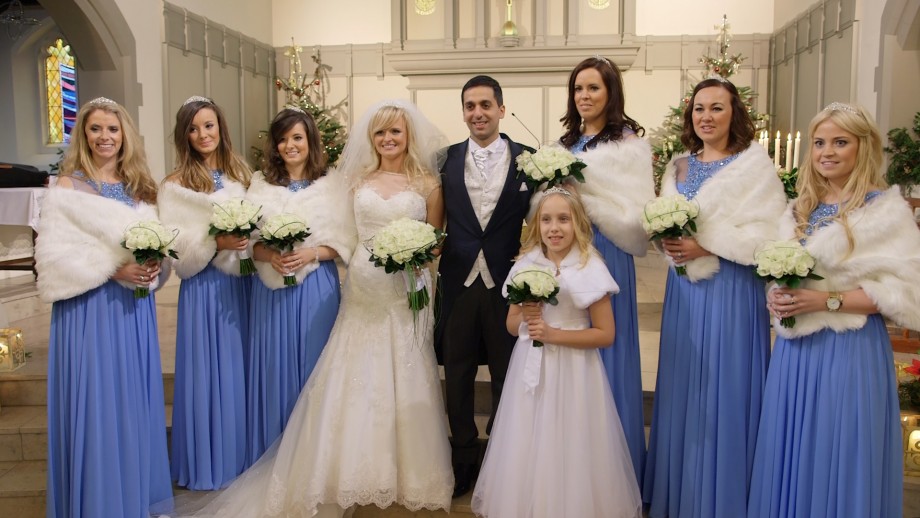 We then made a quick dash to the awaiting car before setting off to Westerham Golf Club.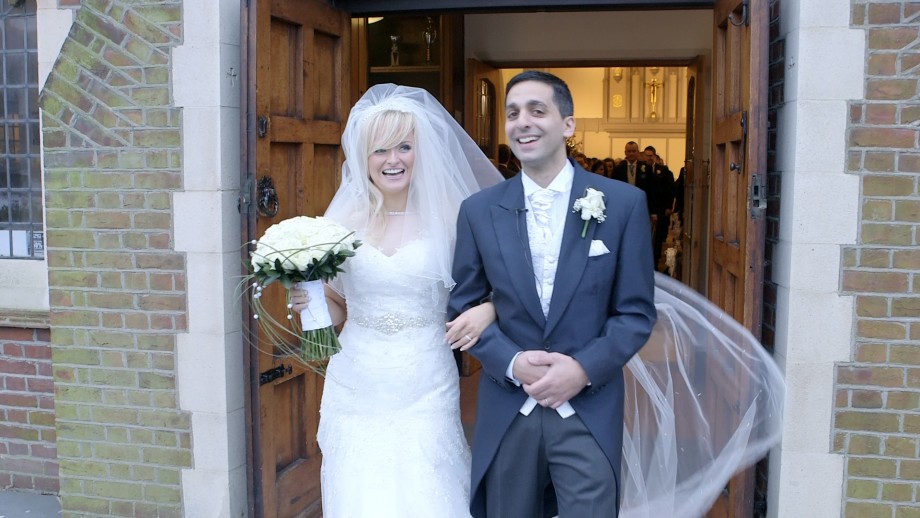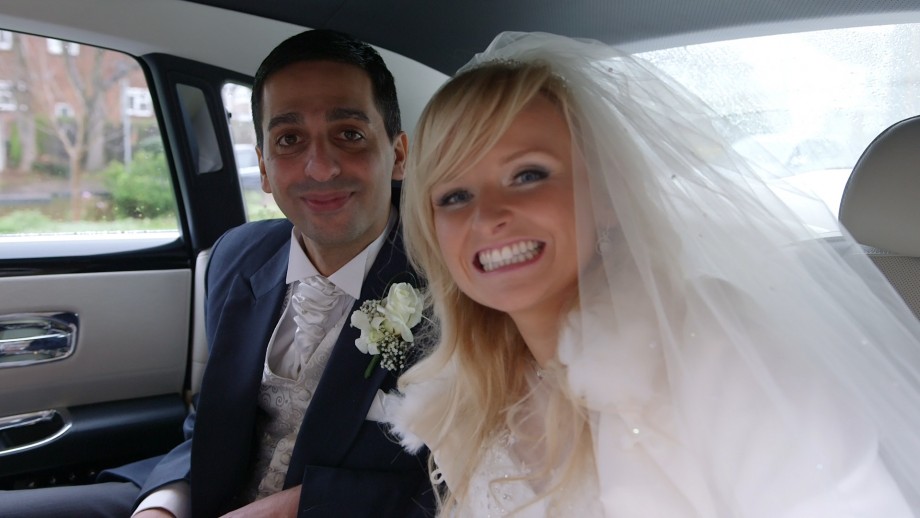 We were greeted at Westerham Golf Club with a fabulous singer while we filmed the guests milling and drinking champagne. We then went on to capture their Baha'i ceremony downstairs of the Golf Club.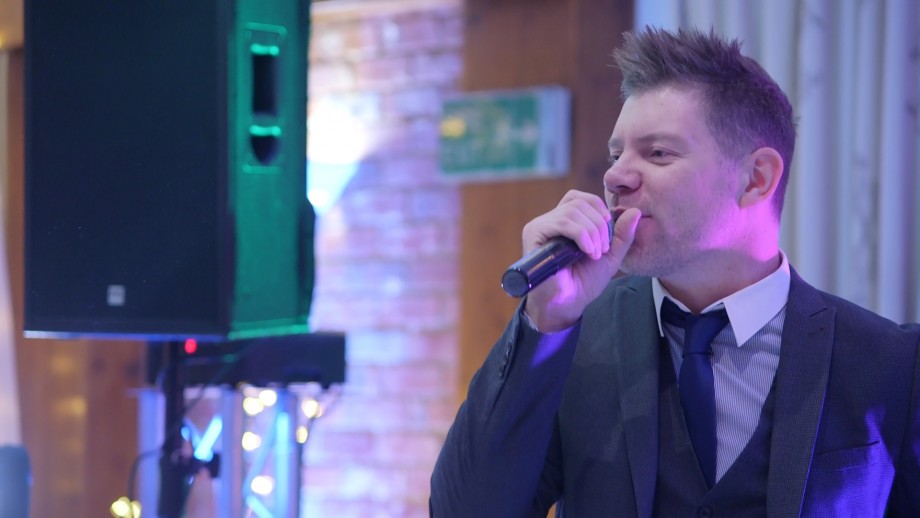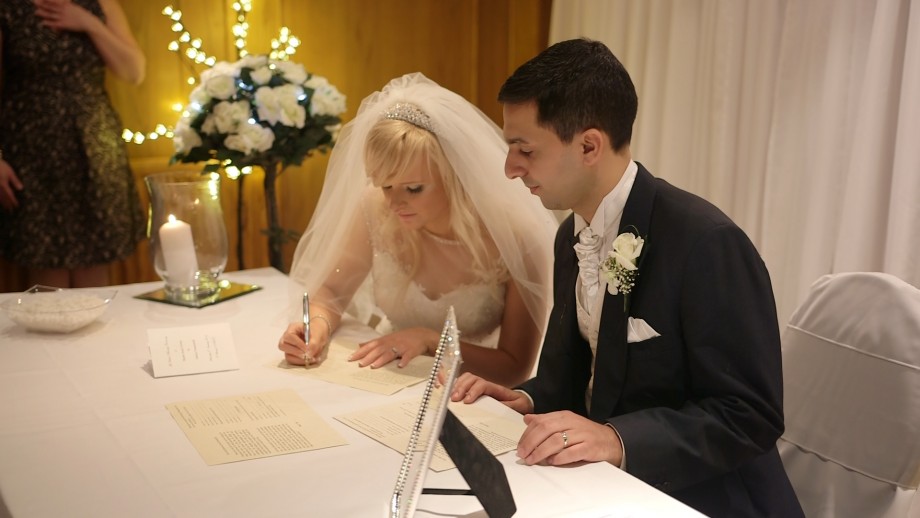 After this ceremony the guests were seated for the wedding breakfast......And then...The entrance of the parents, Groomsmen & Bridemaids...But with a difference!! Very entertaining!!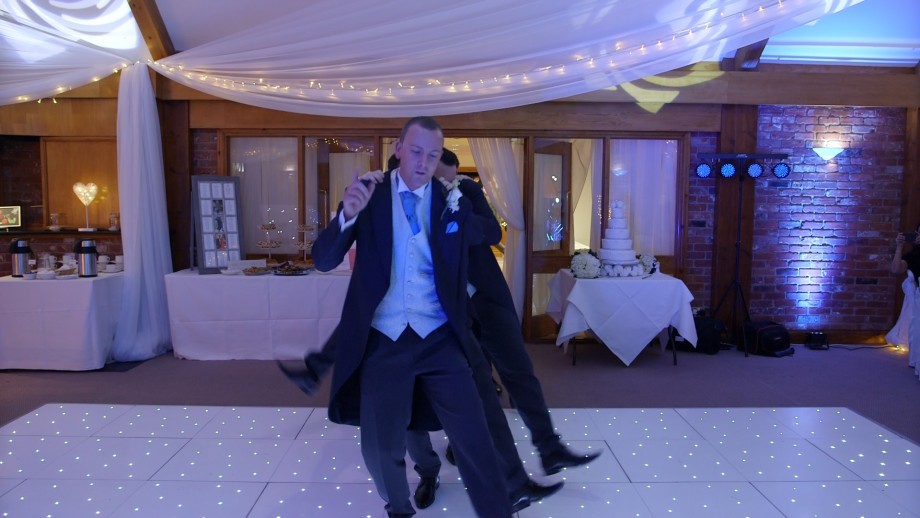 The speeches were after the meal by the brides father, Naf and the best man, and these were heartfelt, sincere and amusing...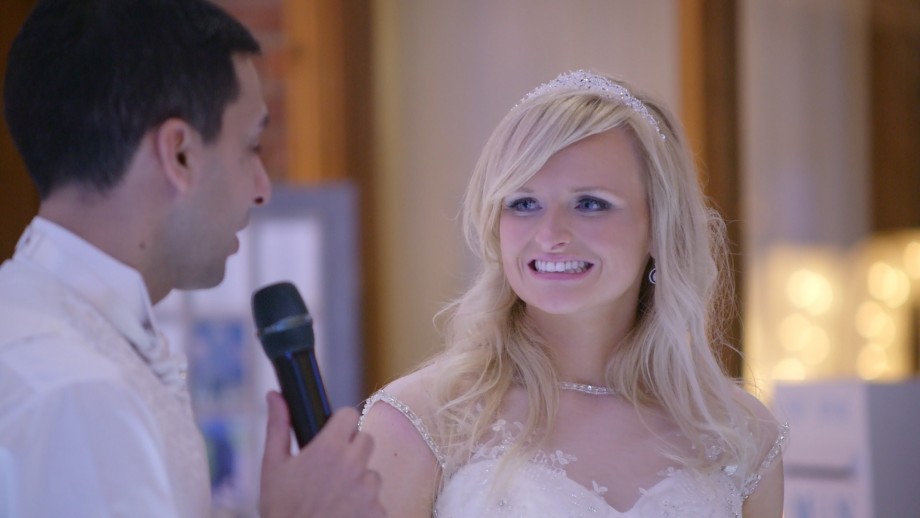 Cutting of the amazing cake was shortly after the speeches then was followed by the first dance of the newly married couple.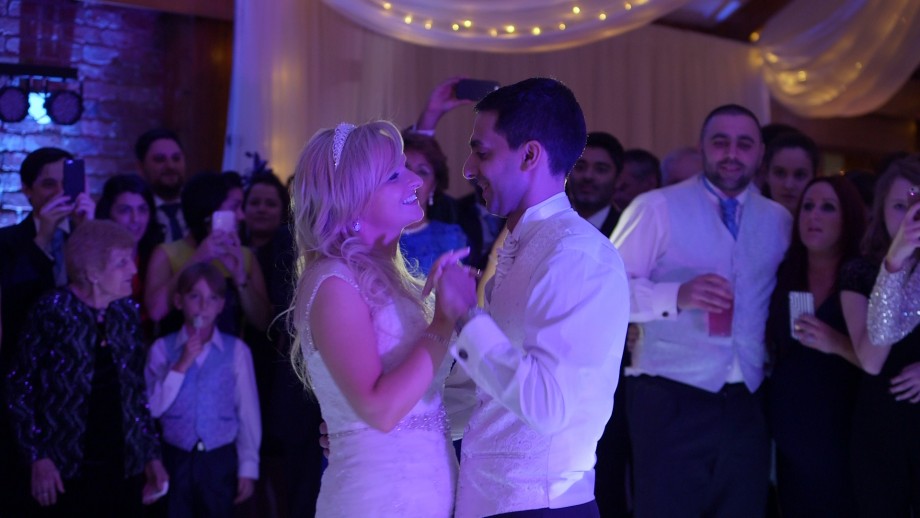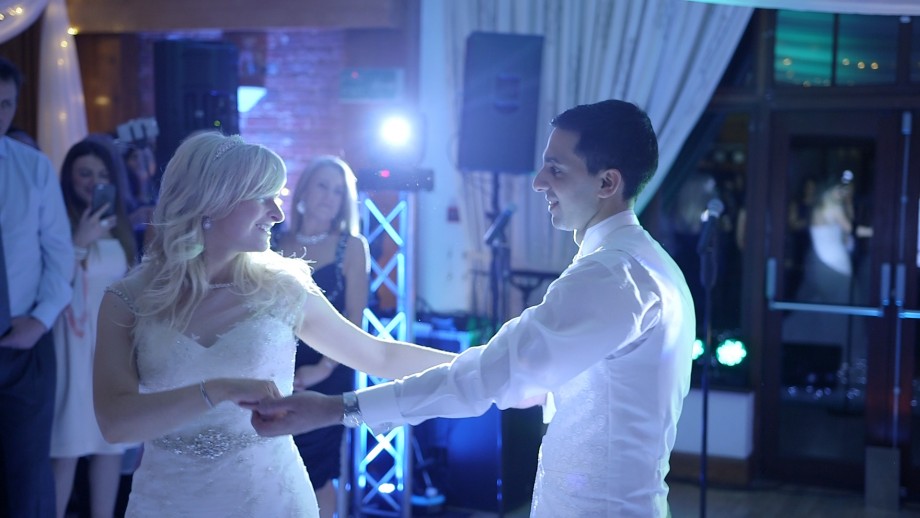 We then captured the bride dancing with her Father...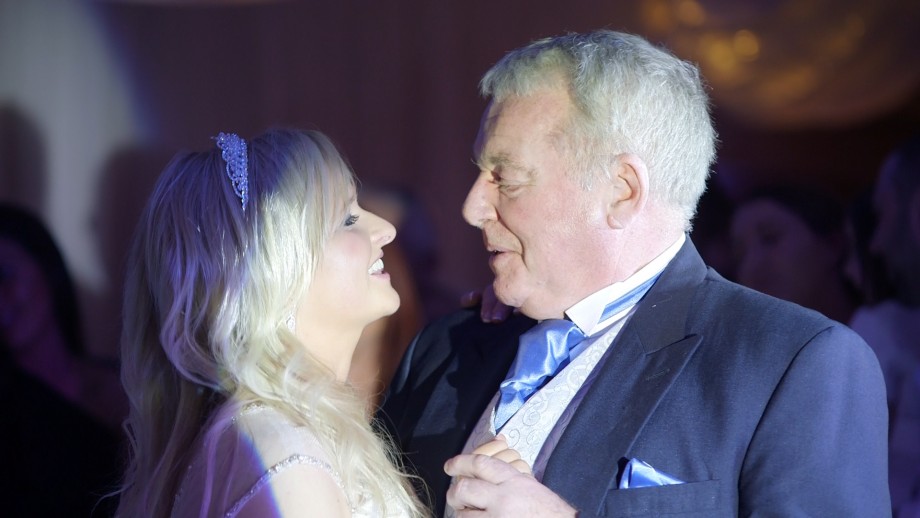 After this we were in for an fab evening....Maria & Naf had hired Frankies Guys who are a tribute act to Frankie Vallie & the four seasons.. We can highly recommend them...They were GREAT!!!!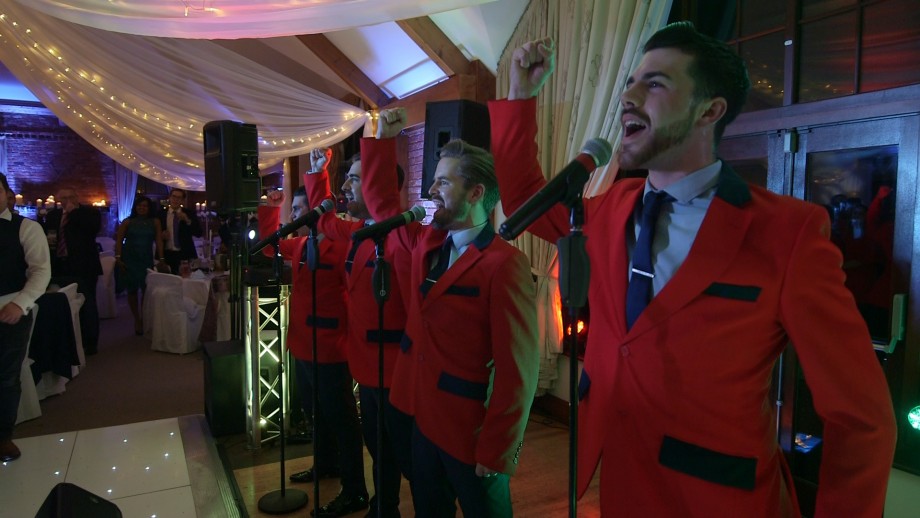 We completed our filming around 10pm and left the couple, friends and family to continue enjoying the photobooth and the DJ (Kent discos) to dance the night away....
It was an absolute privalage to capture their special day, and thank you for choosing Simply Wedding Movies as your Videographer for your special day.