Rebecca & Michael
After meeting with the Bride and Groom last year, we instantly knew this was going to be a very happy wedding day. Rebecca was such a bubbly person and Michael was a real down to earth guy so it was great they chose us to be their videographer for their special day....
So, arriving at the the brides home, on the morning of the wedding, Rebecca was all smiles while having her hair done and make up applied by Kelly Holland.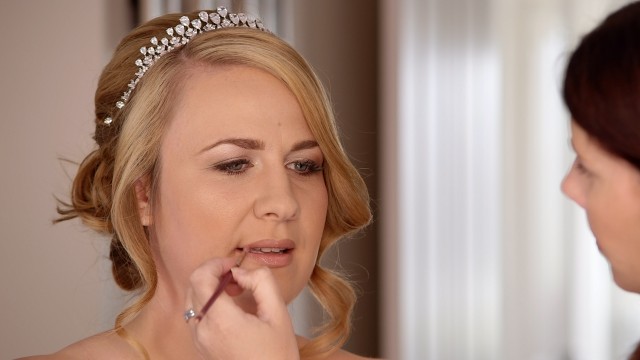 Rebecca chose a stunning fish tail lace dress and the bridesmaids wore a gorgeous shade of green, with the 2 little ones wearing white with a green sash).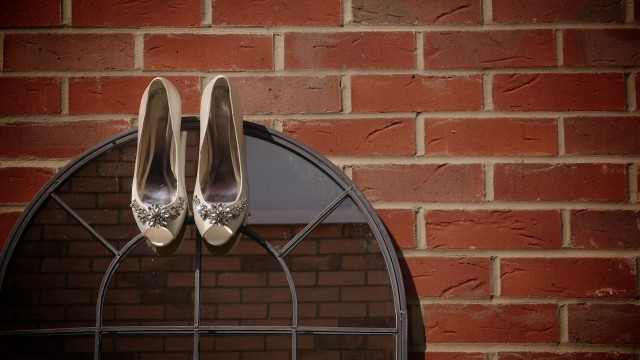 (A cheeky little bridesmaid!)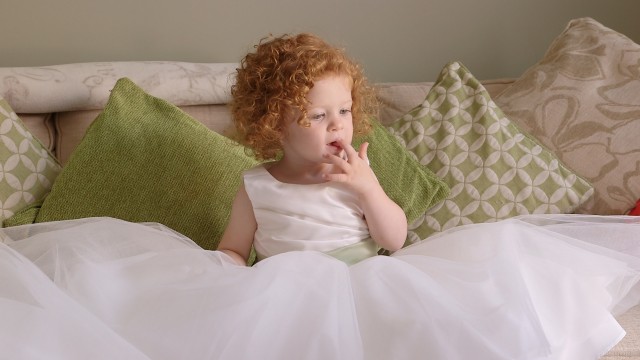 Meanwhile, Michael looked just as fab in his grey suit as he arrived at St Andrews church with his best man and ushers.
As the guests were seated, the bride arrived and was walked down the aisle by her Grandad as they then made their vows to become the new Mr & Mrs Jenkins...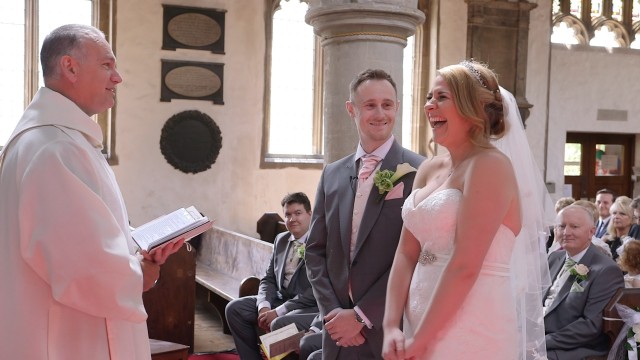 After the ceremony and Michaels nerves had eased the newly married couple had a few photos outside the church before setting off to Friern Manor...
Rebecca & Michael had their reception in the house at Friern Manor, which was beautifuly presented in pale pink and green.
The time seemed to whizz by and before long the couple were to be seated for their glorious 3 course meal.....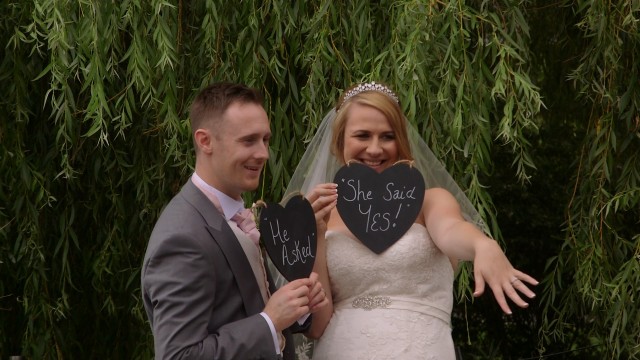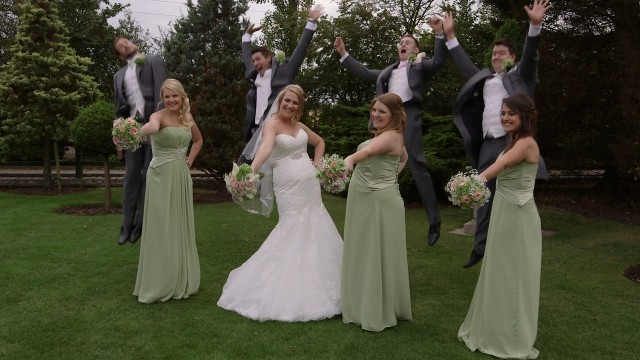 Speeches were made by the brides Father & Grandad, Michael and his Father and Best Man....
Afterwards, the sun was setting quickly, so we too the couple off for some sneaky photos at the back of Friern Manor.....
The cake was cut, the bouquet was thrown (does Paul know!?? - The wedding film will explain!) and the Bride & Groom started the evening off with their first dance to Kodeline, The one
We wish the new Mr & Mrs Jenkins lots of happiness and love for their future together.