Samantha & Darren
As the Marquee was up again after being away for the winter, it was beautifully decorated in lace and soft pinks in readiness for Samantha and Darrens wedding.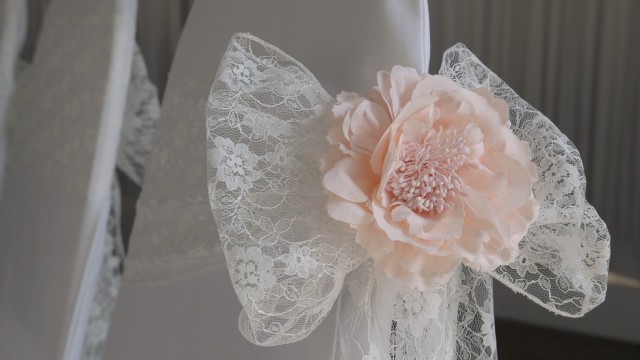 As the guests were arriving, Samantha made her last minute preparations upstairs in the suite along with her bridesmaids, Kelly, Sophie, Tilly, Harper, Darcey, Florence and Phoebe.
Darren was a lit bit nervous, but he didn't have to wait too long for his bride to walk down the aisle escorted by her father.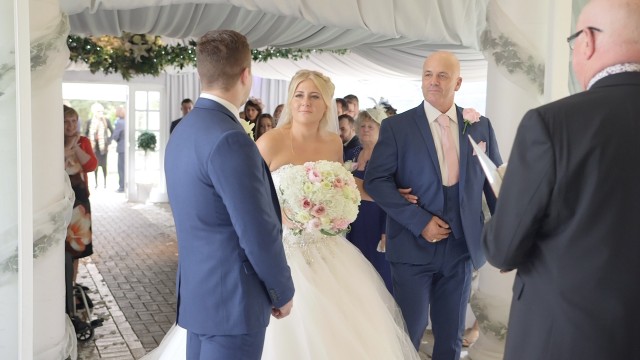 After the newly married Mr and Mrs Honey signed their marriage certificate we caught a shot of this cheaky little lady!
Samantha and Darren walked down the aisle to 'Adventure of a lifetime' by Coldplay, but this was played by Friern Manors inhouse pianist, Paul - and very well played it was too (as usual!)
We then took the couple off for their romantic shots alongside photographer Mike.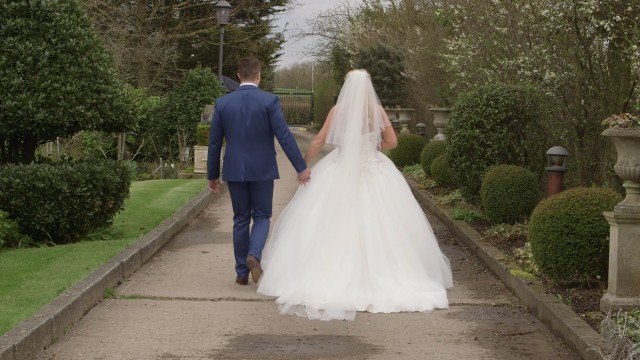 A few groups shots and then the confetti was thrown!.....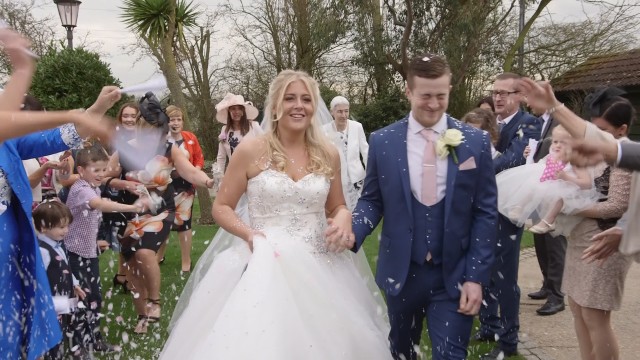 Samantha, Darren and their guests were seated for their fabulous three course meal while Paul the pianist played..
Speeches were after the meal and these were by the brides father, Darren and his best man, Jack.
The room was turned around ready for the evening to begin.....and the stunning wedding cake took centre stage!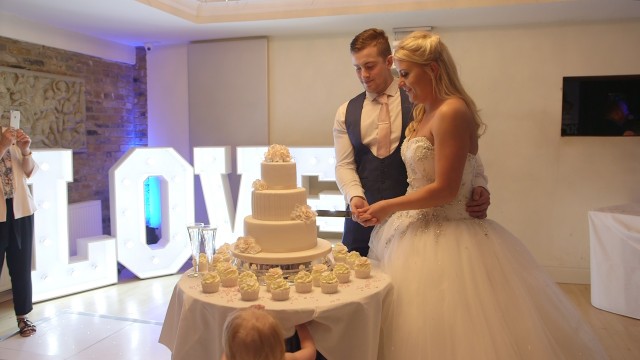 The first dance started the evening off, and this was by John Legend, 'you & I'...A truely wonderful song!
We wish the very new Mr and Mrs Honey and their 3 beautiul girls, happiness, laughter and love for their future and thank you for choosing us to be your videographer for your wedding day.