Stacey & Russell
A glorious day for the wedding of Stacey & Russell...
So lovely when we return to one of our favourite venues and are so pleased we are now their recommended wedding videography service.
The day began at The Greenwood spa, Stock, filming Staceys' preparations while the Groom was getting ready at The Holiday Inn.
The precision to detail was apparant, even down to the little bracelets around the champange flutes.
The dress....WOW! It looked amazing on Stacey...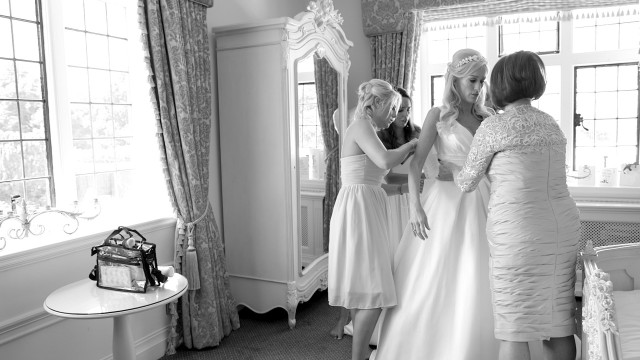 As the guests were arriving at Old Brook Barn the marquee was beautifully set, ready for their ceremony to take place outside.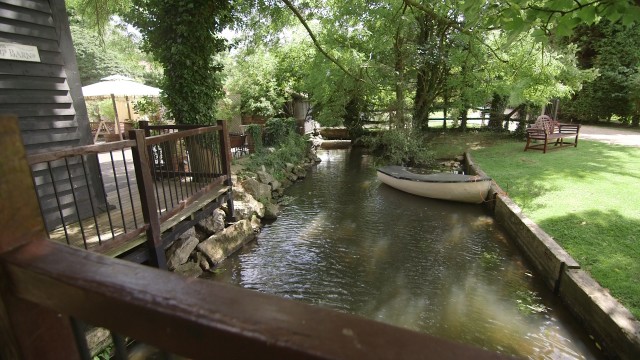 As Russell awaited at the alter, the bride arrived and was escorted down the aisle to 'a thousand years'...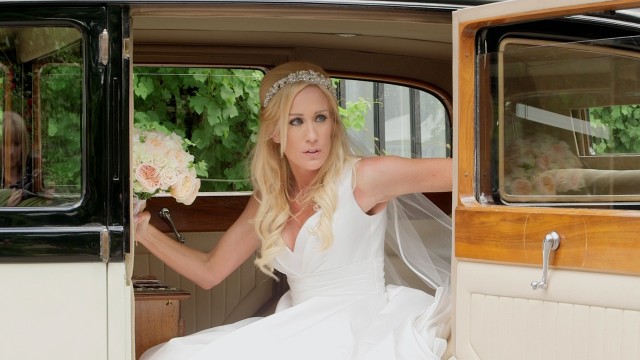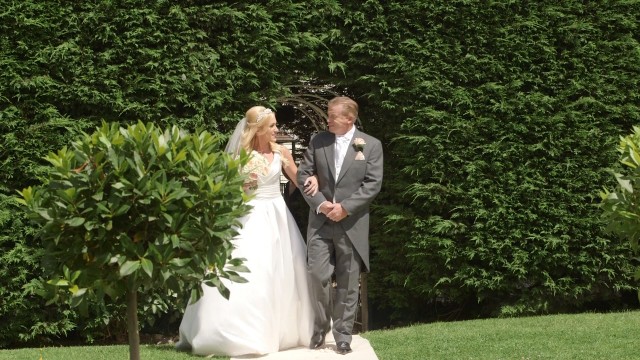 It's great when we have two cameras in action so we can get shots like this..Such a lovely moment between father and daughter....
The couple chose to have two readings and upon signing of the register their cousin sang 'how long will I love you'....Beautiful!!
The newlyweds walked down the aisle to a three piece band playing 'happy'.. They also continued playing throughout the drinks reception...
As the pimms and champagne were flowing the couple had a few photos taken with Jez Dickson.....
It wasnt long before the guests were to be seated for the wedding breakfast....The couple were then announced in to 'sign sealed delivered' before the father of the bride made his speech before dinner...
After the meal, the groom took his turn to the mic......At first it was quite entertaining.....However this quickly went on to one of the most moving speeches we have ever heard.....Not only to his bride, but to Staceys daughter Sophie.....This is the power of having your wedding filmed!
When the speeches were over (with some singing and dancing set up by the best man........I'm so pretty!!!!!............) Stacey and Russell had a few more photos taken as the sun was settng......
The evening set up was with Dean from Love Light Entertainment.......As always the dance floor looked fab....
The first dance was 'over & over again' by Nathan Sykes, before the evening dancing began.......And what a night it was!!!!